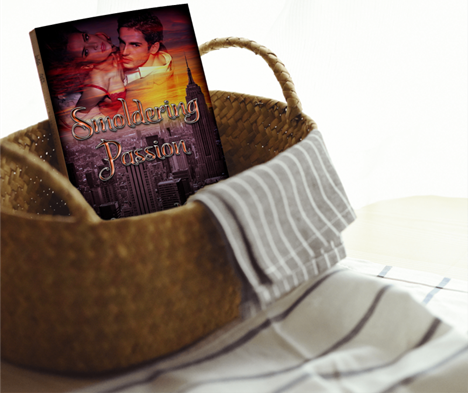 Her passion smolders. Will it ignite?
I'm so excited that Extasy Books is releasing our previously published Passion series set in a fictional Manhattan center for sexuality and sex practices. The series has been completely revised and re-edited. Book One, Smoldering Passion, will be released Friday, April 7: https://www.extasybooks.com/coming-soon/Smoldering-Passion
Where did this book come from? I have to start with my father's oldest sister, who was an early researcher in studies of sexuality and erotic art. I think she'd love this series, though I highly suspect her experience was nothing like the flamboyant sex history we created for our fictional Center – if it was, she guarded her secret carefully. We've dedicated the series to her.
If you're squeamish about your romance hero and heroine having sex on camera, this book is not for you. All of our characters – both main and secondary – work creating instructional sex videos for a living, and they have to sort out for themselves what it means to have fabulous sex with persons who might not be their primary love interest.
Melissa Hopkins is the heroine of Book One and continues a central role in the remaining two books. We open Smoldering Passion by dropping in on her job interview at the Center for Sexuality and Sex Studies.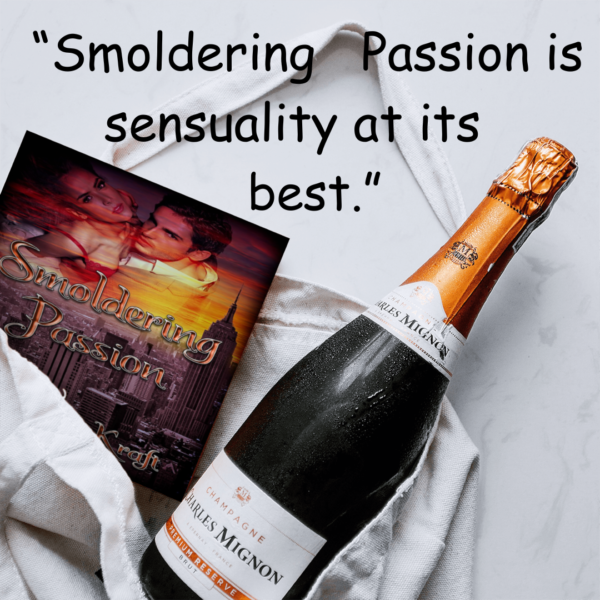 EXCERPT
Chapter One
New York, New York 2004
"You're not a virgin, right?" The dark-haired man asked the question with a straight face. His square jaw gave no suggestion of discomfort, though he did raise an eyebrow slightly.
Melissa Hopkins flipped her hair over her shoulder and tried to hide her annoyance. She wanted this job. She needed this job. And she understood why Harry Gage had asked the question.
Who would want to hire a virgin to work developing instructional sex videos and DVDs? She frowned slightly. She probably wouldn't have found the courage to be sitting in his office if not for her aunt, who had worked for the Center for Sexuality and Sex Practices for decades before her death.
And Melissa wasn't the only aspiring artist in New York City willing to take extreme measures to support her dream.
She nodded at the unsmiling Gage. A sociologist, he'd said he'd been with the Center his entire career. He appeared to be in his late thirties, or at most, early forties. That meant he must've known her aunt, but she wasn't ready to acknowledge that relationship. If she did get this job, she wanted to land it on her own. "That's correct. I'm not a virgin," she said, shrugging as if she were accustomed to conversing with strange men about her sexual status. "Haven't been for years."
The man smiled smugly. "Figured you weren't. We don't get many virgins applying for our jobs, but it's not uncommon for women and men to come here expecting to work through their own sexual hang-ups."
"I can assure you I'm not one of them."
He eyed her thoughtfully. His appraisal, while guarded, took in her whole being. She could see his mind rehashing her personal and professional data. He was trying to determine whether she was stable enough to be a part-time research associate at the Center. The bulk of her work would probably focus on interviewing individuals about their sexuality and sex lives. She'd be expected to help with editing brochures and catalogs, as well as organizing the Center's extensive archival collection. And she'd be part of a production team making instructional videos. She sat primly waiting for his next question, then thought better of it and slouched a little.
BOOK INFO
Smoldering Passion (Passion Series, Book 1)
By Adriana Kraft
Release Date: April 7, 2023
Length: 69,000 words
Tags: Erotic Romance, LGBTQ, MF, FF, FFM, MFM, FMF, MFM, Menage,
BLURB
Her passion smolders. Will it ignite?
When art student Melissa Hopkins finally unpacks the two boxes her Aunt Phoebe left for her and sees Phoebe's black and white photos, it's like opening Pandora's Box. A simple quest to find a new job morphs into an about face—not just in her art, but in her career and personal life. Short on funds now that her graduate stipend is ending, she applies to work where Aunt Phoebe once worked: a center for sexuality and sex studies.
Sworn off women after a disastrous relationship, Center Director Harry Gage ignores the danger signals and hires the striking young woman who reminds him of his former lover. Her air of innocence will captivate center viewers, so he's sure she'll be a hit on camera. What he's not prepared for is how she pierces his heart.
When the sparks flare up, is it love or just sex—and what must each of them risk to find out?
Smoldering Passion releases April 7
Pre-order links coming soon!