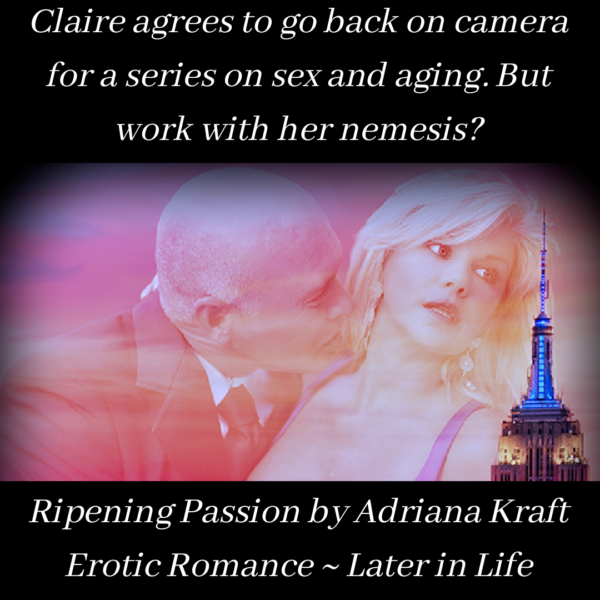 Out Now!
Passion Series, Book Two
Erotic Romance, Later in Life, LGBTQ
Welcome to MFRW Hooks, where the authors of Marketing for Romance Writers share snippets from their stories to entice you into wanting more. Be sure to click on the links at the end to travel!
I got ahead of myself – the last two scenes I posted (6/13 and 6/14) were out of time order, showcasing a little heat once Max and Claire had started working things out. I'm backtracking today to share their first kiss…
EXCERPT
Set Up
This scene takes place while Claire and Max are in California at the Sex and Aging workshop. They've been avoiding each other, but it might finally be time to "practice" together. They're in Claire's suite:
"I can think of something I'd rather munch on," Max said softly, sitting down beside her.
"In due time," Claire said, patting his thigh. "Remember, one of the advantages of age is we don't have to rush because of galloping hormones."
He chuckled around a cracker and sipped his wine. "Just so you know. My hormones are already trotting."
She tipped her head back and laughed. "Just so you know, mine too."
"Good."
Maybe there was something to the age factor. She couldn't recall ever being this relaxed before a first sexual encounter with a man. She refused to acknowledge that fiasco at the Center as their first time.
Max set down his wineglass and peered at her. His eyes gleamed and sparkled. "I think I have enough energy to manage a kiss."
She held his gaze, then tipped her chin in invitation.
He leaned over and nibbled at the corner of her mouth. Only their lips touched. They explored slowly. Max etched her upper lip with his tongue. She rimmed his lower lip with hers. He tilted his head slightly, then slanted his lips across hers.
Claire willed her hands to stay in her lap. This already surpassed her expectations. Let him lead. She didn't have to lead all the time. Their eyes hadn't closed, as if they didn't want to miss a thing. Claire warmed, realizing this really was their first kiss. They'd skipped this step entirely at the Center. What fools they'd been—he was a delicious kisser. Who would've guessed?
BLURB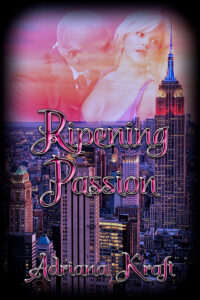 Can Max melt the Ice Queen? Should he even try?
Claire Johnson's dedication to sex—the cornerstone of her career—led her to help found the Center for Sexuality and Sex Practices. Now in her fifties, she knows the Center must keep pace with the rapidly growing Baby Boomer market, so she agrees to go back on camera for a series on sex and aging. But work with her nemesis?
Former English Professor Max Wilson has championed the cause of the Center ever since his now deceased wife sought the Center's help to rekindle the nearly extinguished sexual flames of their relationship. He loves working on camera and welcomes the challenge to perform with the svelte but icy temptress.
Sparks fly immediately on and off camera. The jury is out on whether either Max or Claire can transform those sparks into a fire of sexual desire for their viewers—let alone for each other.
BUY LINK
NOW AT YOUR FAVORITE EBOOK VENDORS
BOOK INFORMATION
Title: Ripening Passion
Series: Passion Series, Book Two
Author: Adriana Kraft
Published by: eXtasy Books
ISBN: 978-1-4874-3813-5
Length: 254 pages, 75813 words
Publication Date: June 2, 2023
Genres: Erotic Romance, LGBTQIA, Contemporary Romance 
Tags: Menage, Bisexual, New York City, Later in Life
Heat Level: Four Flames
Pairings: MF, FF, FFF, FMF, MFM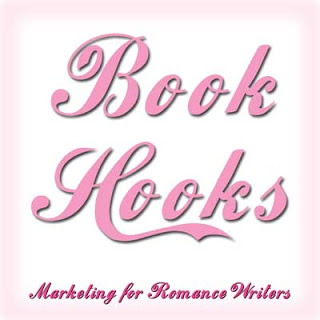 Click on the links to travel to the rest of the blog posts: