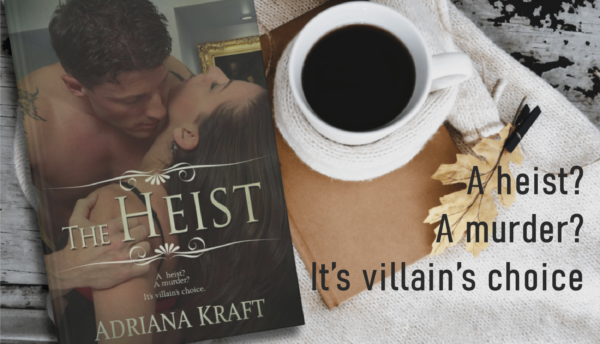 Welcome to Snippet Sunday – ten (or so) sentences from all your favorite romance authors! You'll find them all at this Facebook Group every Sunday:
https://www.facebook.com/groups/SnippetSunday/
Continuing with The Heist, romantic suspense.
EXCERPT
Set Up: picking up where we left off last week. When Cara arrived to open the museum on Monday, she found the doors unlocked. She's meeting with her assistant.
"It's hard to imagine a guy from Chicago doing anything in Elk Grove, Nebraska—other than holding his nose while he decides which one of us is a likely thief." Sasha shifted nervously from foot to foot in front of Kara's mahogany desk.
"Since we have nothing to hide, I doubt he'll get very involved with any of us. Besides, he's not coming to investigate the break-in, since nothing was taken. He's coming to help us improve our security system. That's a good thing. Right?"
"I guess." Sasha crossed her arms, underscoring her obvious skepticism.
"He won't arrive until tomorrow. In the meantime we'll need to set up a meeting with the Board for him, and I'm sure he'll want to spend time with our Security Committee. We'll want to make sure all our procedure manuals are available. And all staff should be on call in case he wants to talk with them."
BLURB
A special-order art theft? Tedious, but seamless – until small town museum director Kara Daniels calls in the experts. Furious her favorite trio of priceless impressionist paintings has been stolen from its traveling exhibit on her watch, Kara is determined to save not only the paintings, but her future in the art world. She'll stop at nothing to entrap the thief.
Ted Springs knows the underbelly of the criminal world a little closer than he might like—but he's turned it to good advantage, first as a police officer, and now as detective for the Upper Midwest Arts Council. His job? To guarantee the security of the valuable paintings in the Council's traveling exhibits.
Heat sizzles when Ted and Kara collide—can they work together, before it's too late?
BUY LINK
On Sale for just $0.99!
REVIEWS
Five stars at Goodreads: "The sex is hot and I loved the phone sex scenes. Never did I expect the ending. It was brilliant. The Heist is a winner!" Sheila G.
Five stars at Amazon: "From the start, the perspective of Kara, the museum's director and the thieves are cleverly interwoven…  rich in detail…   held my interest and kept me reading forward." Gaele  "Very hot…engaging, entertaining, funny and serious, well written and extremely enjoyable to read." Donna H.