Welcome to Weekend Writing Warriors, where writers share an 8 to 10 sentence snippet of their writing on Sunday.  Be sure to visit other participants at http://www.wewriwa.com/  and read and comment on their 8sunday posts.
Spread the word: Twitter hashtag #8sunday
Here are eight sentences from our most recent release: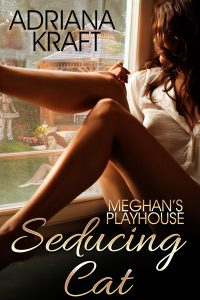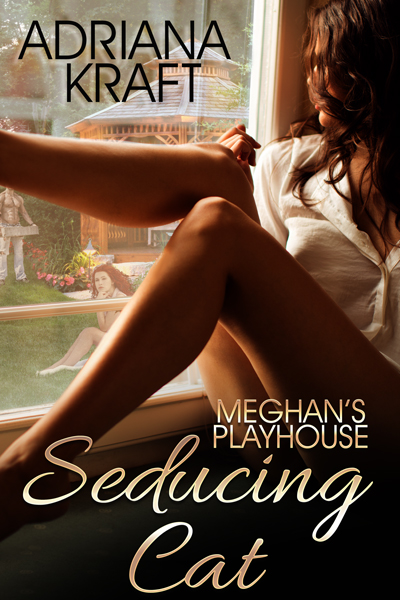 Caitlin involuntarily wet her lips as Meg rolled over on the chaise lounge from her stomach to her backside. Her innocent renter had turned out to be not quite so innocent. Caitlin frowned. Maybe she was the naïve one. Not only did Meg soak up sunrays in the nude—she had a lover.
Caitlin shook her head. Was that what you called a muscle-bound brute who apparently wasn't satisfied until he made a woman come a half-dozen times? She'd never known a man and a woman could make so much noise making love—if that was what it was.
BLURB
What could college English Professor Caitlin Shanahan ever have in common with the brash carpenter Kurt Davis?  The sexy sprite Meghan Keenan, that's what.
Level headed English Professor Caitlin Shanahan has finally earned tenure and purchased the century-old two-story house of her dreams in the college town of Burntside, Wisconsin—at thirty-four, she'd better face facts: her future is teaching college and writing plays, not falling in love.  So why is she so drawn to foxy little hometown actress Meghan Keenan, who's rented her upstairs apartment, or worse, to the girl's gorgeous hunk of a lover Kurt Davis, a carpenter who's never even been to college?
Twenty-year-old Meg has a plan. First she'll seduce the reluctant professor, then she'll share her sexual delights with both Cat and her brawny carpenter, and when she's successfully brought them together, she can make her escape and explore what's beyond the only town she's ever lived in.
Kurt can't stand the up-tight professor who's hired him to build a gazebo and refurbish her old house—the house he wanted for himself. Even if Meg's scheme succeeds, he knows Caitlin would never look at him twice.  No need to go there in his fantasies…
BOOK INFO
Meghan's Playhouse Book One
May, 2017, Extasy Books
Novella, 28,000 words
Cover by Syneca Featherstone
Heat Rating Four Flames
Explicit sex: M/F, F/F; Ménage: F/F/M, F/M/F;
anal sex; sex toys
BUY LINKS