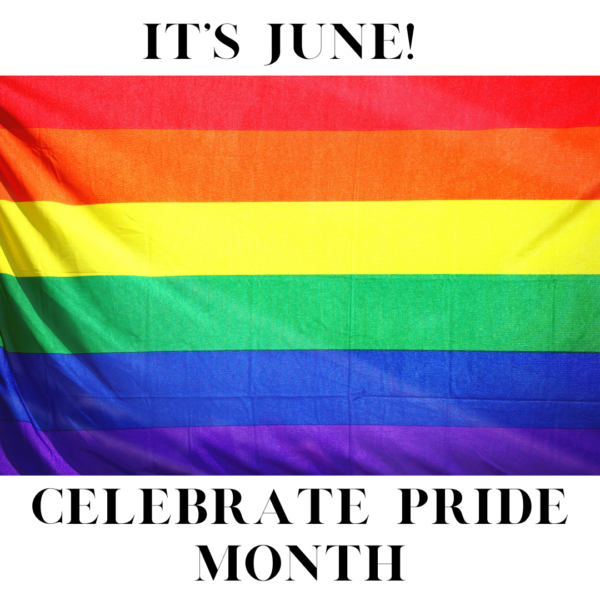 June is Pride Month.
Celebrating LGBTQ+ Pride feels especially important in our current culture, which is at best torn and at worst possibly poised to erase the progress of our last several decades in recognizing, normalizing, and honoring all sexual orientations.
Pride is a personal issue for my husband and me. Both within our family and in our friendship circle are many LGBTQ+ persons. We have celebrated with them at every step of the way towards full recognition and inclusiveness, and we tremble with them as their rights and safety are threatened. We continue to work, in our own small way, toward advancing and preserving these gains.
One way we do that is through being inclusive in the fiction we write. Of our fifty plus published romance novels and novellas, fully two thirds feature bisexual women as major characters.
I've written elsewhere about the range of options through which bisexual women reach that romance-trope mecca of the HEA – Happily Ever After. For some, it's a long-term romance with one person, of whatever gender. For others, a primary relationship with a man and consensual sex with a woman or women outside that relationship form the core of long-term stability and happiness. Still others manage to forge a stable polyamory relationship, usually a threesome with two women and a man, but sometimes even a foursome, where the women share an intimate relationship with each other. The involved men might or might not do so – my focus here is on identifying satisfying long-term arrangements for women who identify as either bisexual or pan sexual.
In honor of pride month, I'm giving away a free e-book copy of our award winning polyamory story, The Reunion, to the first ten people who email me in response to today's post. To be eligible, simply send me an email at adrianakraft99 at yahoo dot com, let me know the date and title of today's blog post, and request your free copy. I'll take care of the rest.
Wishing you a Happy and Safe Pride month!
BOOK INFORMATION
The Reunion
B&B Publishing: September, 2013
ASIN: B00F30CTLK
Novel: 71,000 words
Cover Artist: Dawné Dominique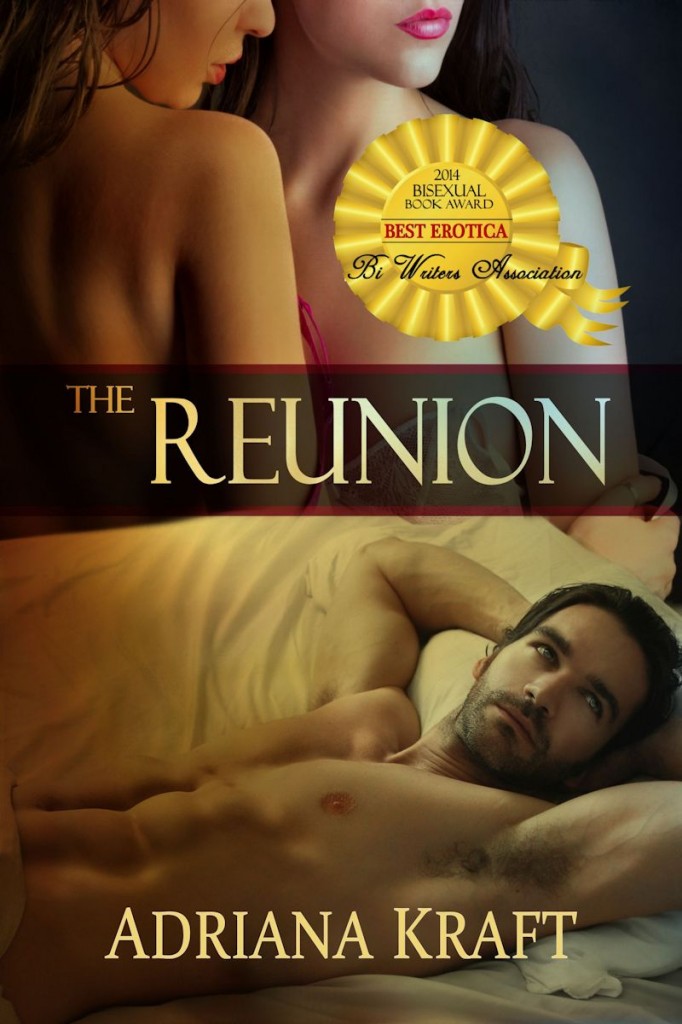 A dark and brooding bad boy,
his petite Latina lover,
and his unattainable
former high school crush ~
a sizzling, combustible threesome.
Heat Rating: Five flames.
Explicit sex: M/F, F/F;
Ménage: F/F/M, F/F/F;
Multiple partners; light bondage;
voyeurism; anal sex; sex toys.
BLURB
Dark and brooding, Adam Granger was always the bad boy out of reach—but now he's in Sarah Atkinson's bed, the morning after their twentieth high school reunion. When Adam beats a retreat to his Pacific Palisades estate, former good girl Sarah throws caution to the wind and pursues him.
Petite copper-skinned Maria Ramirez greets Sarah at Adam's front door. The former exotic dancer doesn't challenge Sarah's assumption she's the maid—how long will it take the dark-haired beauty to figure out Maria is Adam's live-in lover? Better yet, how long before Maria can entice her into their bed?
Determined not to rock his hard-won lifestyle, Adam resolves to push Sarah past her sexual limits so she'll leave. When she stays, he watches helplessly as the two women fall in love with each other. Will they shut him out? And, if they let him in, what must he sacrifice?