January, 2008   ISBN 978-1-60313-175-9
Whiskey Creek Press Torrid ~ Print and EBook
Novel: 68,000 words
Cover by Kendra Egert
A sizzling kiss from her best girlfriend, Girls Night Out, Mob threats, a hard-nosed Chicago detective – newly widowed Merry Delaney's life is about to turn upside down!
Heat Level




Explicit sex: M/F, F/F, Ménage: F/F/M, sex toys, anal sex.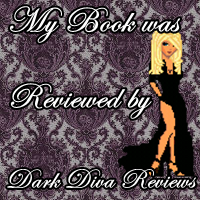 Dark Diva Reviews: Five Delightful Divas This was a great book full of sexual awakening and experiences. I really liked watching Merry go from being a conservative house wife to a woman in control of her body and sexuality.

Romance Junkies: Four Blue Ribbons  All I can say is Hot!!!!!   Just reading about Merry's activities makes me tired.   Where does she get the energy and stamina?   It is a very enjoyable, often hilarious story.   I compliment Ms. Kraft on creating an engaging story that leaves the reader cheering for Merry, no matter who she chooses to stay with ~ Tasha
Enchanting Reviews: 4.5 Enchantments  THE MERRY WIDOW is one very merry romp. The heat sizzles and burns off almost every page. Be prepared to need lots of cooling aid when reading this one! … The romance between Merry and Jim is nothing short of sweet, well, okay, if you overlook the sultry blaze that lights up at every encounter. ~ Zee 
BLURB
For recently widowed accountant Merry Delaney, sex didn't stop at forty—it stopped in her mid thirties, shortly after her husband was diagnosed with M.S. Now it's time for a change. A sizzling kiss from her best friend Camille St. Jermaine introduces Merry to Girls' Night Out, but she's hardly going to stop there! Chicago Detective Jim Barnes solicits Merry's help with a mob funds-skimming case, spies on her while she entertains female and male lovers, entices her into hot phone sex, and finally takes her wildly in her foyer. Can the scorching passion that soon smolders between Merry and Jim survive the escalating mob threats of exposure?
EXCERPT
Merry and the Detective have met for breakfast at a café:
"Don't you judge me," Merry hissed. She was pleased to see Jim move back from her venom. "You've not walked in my shoes, mister. You don't know how left out of life I've been. How much I've sacrificed, given up, allowed others to degrade me. No, I'm not talking about now. I'm in charge now. I choose to do what I wish with my body—it is my body. It never will be yours or any one else's. Never again will I go down that path. I have lost years to make up for and I'm damn well going to do it."
Jim failed to hide a quirky smile. "You do seem determined to do that, lady. I'll give you that. What you may lack in common sense, you make up for with guts."
"I'm the most commonsensical woman you'll ever encounter. Always to be counted on to do the right thing in a timely manner. Never upset the apple cart—or anyone, for that matter. Just poor old stuck-in-the mud Merry Delaney. Will she ever get out from under the dark cloud hanging over her?"
"You really have been carrying a load. No matter, I want you so badly I'm going to explode if I don't have you soon."
Merry smiled at the passion burning in the man's eyes. Yes, she wanted him too, perhaps from the first time he'd stopped by her house. "I didn't say I wouldn't give myself to you, detective. Truth be known, I believe I'll relish that immensely. I just don't want you thinking there's more to it than that; and I do want you to promise you'll stop spying on me."
"Christ, lady, at this point I'll promise to go jump into the Chicago River after we're finished if that's what it takes to get into your pants."
"No need for such extreme measures, Detective, I may decide I want seconds."
"May I take your orders?" asked the gray-haired waitress.
"How hungry are you?" Jim asked.
"Not really."
Merry watched him stand and pull a five out of his billfold and toss it on the table.
"Guess the lady's not hungry for breakfast," he told the waitress, guiding Merry by the elbow toward the exit.
"Here, hop in my car," he said. "We'll come back for yours later."
He jumped in the driver's seat, put a flashing blue light on the car hood and squealed out of the parking lot. He glanced at her. "Hold on tight. We'll be at your place as soon as I can get us there."