This review is the second book in my three review series (so far!) on women who won the war – women without whose contribution we could so easily have lost.
Daughters of the Night Sky, by Aimee K. Runyan Goodreads Review
The Atomic City Girls, by Janet Beard Goodreads Review
Code Girls, by Liza Mundy (review coming 11/19)
Growing up as a baby boomer, I naturally learned about Hiroshima and Nagasaki, as well as the first atomic bomb tests at Alamogordo, NM. Later, while I was studying at the University of Chicago, a Henry Moore sculpture commemorating the first atomic fusion was unveiled. It is situated on the university's former football field, the site of Fermi's laboratory in the 1940s. The sculpture's shape vaguely resembles a mushroom cloud, which caused considerable controversy, as there was no explosion in Fermi's successful experiment. But everyone involved in Fermi's labs knew where the work was headed.
In spite of this awareness, until I picked up The Atomic City Girls, I was only familiar with "Oak Ridge" as the name of a famous country band, whose song "Elvira" I often dance to in line dance classes. Though I knew the term "Manhattan Project," I had never heard of the massive calutrons that were secretly built in Oak Ridge, TN during World War II to enrich uranium for the atomic bomb. I was also unaware of the enormous and crucial role of so many women in the Manhattan Project.
The Atomic City Girls, written by a granddaughter and grand niece of two women who worked for the Manhattan Project in Tennessee, succeeds brilliantly in remedying this gap in my knowledge. Though the main characters are fictional, their experiences mirror the life and reality of the actual participants in the project.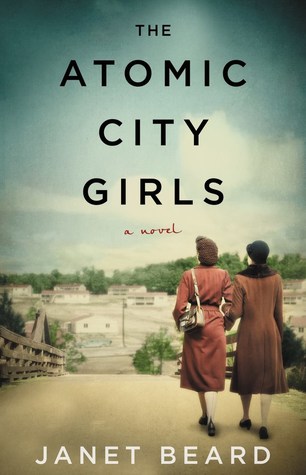 The city of Oak Ridge was built nearly overnight in a remote Tennessee valley selected for the potential of its surrounding ridges to possibly contain an explosion, should there be a disaster in the project. Out of nothing, in very short order, grew a city of over 75,000, complete with housing, buses, movie theaters, bowling alleys, and other recreational venues. All who worked there were sworn to secrecy, and violations were not tolerated.
The project recruited recent female high school graduates chiefly from the surrounding region. For most of them, it was both their first paying job and their first time living away from their families. The "girls," most of them under 20, were trained to sit at a display of dials and keep them within a very narrow range of settings. In eight hour shifts, they did nothing but watch the displays and turn the dials when required. They were never told what the dials meant or what their work was producing.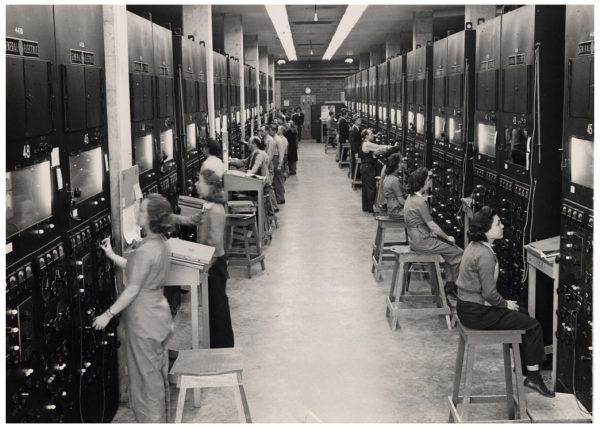 Beard has created fictional characters both black and white, male and female, line workers and highly trained scientists and engineers. Thus she succeeds in conveying not only the daily experience of the young women, but also the inevitable tensions and cross currents of racial and status differences within the milieu. Within her story lies a microcosm of the changes that emerged in our society following the war in the roles of women and African Americans.
It turns out that the secrecy surrounding this project also impacted me personally. Shortly after reading the book, I was going through some family history accounts my mother passed along to me before her death. There I learned for the first time that her older brother, a chemical engineer at DuPont in Delaware, worked on the Manhattan project. DuPont was the US firm that designed and built the calutrons in Oak Ridge. My mother's notes gave no further details about his role, so I do not know if his work was on site in Tennessee, or in Delaware during the planning and design stages.
In short, I found this book to be well written, thoroughly researched, highly informative, and very engaging, and I highly recommend it.