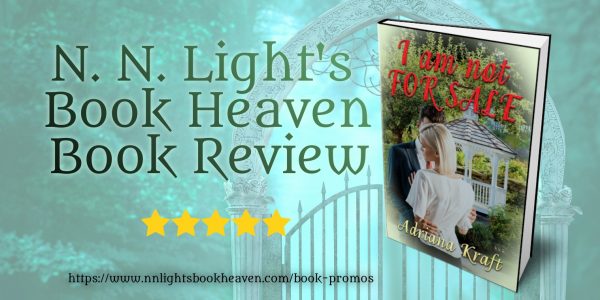 What a thrill to wake up to this review from N. N. Light this morning!
"…one hot romantic suspense I couldn't stop reading …the perfect blend of blistering hot romance and suspense …highly recommend"
Mr. Kraft and I especially love that she fell in love with Nadja and gave us kudos for character development. Before we ever put words on a page, we spend a LOT of time developing our main characters and getting to know their background. Lots of this detail never shows up on the page, but it's what drives their decisions and makes them (at least to us) real people.
Thank you, Mrs. N.!
N. N. Light's Book Heaven Review
BLURB
It's nothing personal…
It all seems simple enough—Ukrainian immigrant Nadja Petrov is determined to hold on to her thriving new coffee shop, Nadja's Literary Cappuccino, and Java Beans District Rep Kevin Langley is equally determined to move into her North Iowa town with a franchise and run her out of business.
He scopes her out, she keeps a watchful eye on him, and the sparring begins. But there are other players involved, and the web of intrigue soon threatens Nadja, her shop, and her aunt as well as Kevin, his potential franchise, and his son. Within this cauldron simmers a sexual attraction between Nadja and Kevin that catapults them to overcome their fears of intimacy and commitment. Their lovemaking is tender and raw. Their love is nearly lost in tragedy—can it survive doubts, fire, and even a death?
BUY LINKS
https://www.amazon.com/dp/B09L7WQH12/
https://www.barnesandnoble.com/w/1140503297
https://www.kobo.com/us/en/ebook/i-am-not-for-sale
https://www.smashwords.com/books/view/1115419
https://www.extasybooks.com/I-am-Not-for-Sale