Catch us talking about why we write (and love) paranormal romance at author Maggie Blackbird's blog today! Oh, and there's an excerpt, as well.
Adriana Kraft – Colors of the Night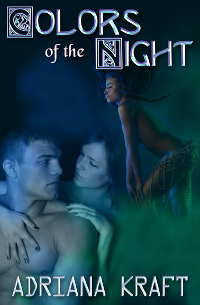 Colors of the Night was our first published book, and it's available at 40% off through the end of November at Extasy Books at this LINK.