Welcome to Weekend Writing Warriors, where writers share an 8 to 10 sentence snippet of their writing on Sunday. Be sure to visit other participants at http://www.wewriwa.com/ and read and comment on their #8sunday posts.
Spread the word: Twitter hashtag #8sunday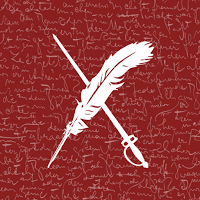 It's Christmas Eve Day, so we thought we'd share a Christmas Eve ritual from one of our suspense stories. Since its characters are spending Christmas in the North Woods, we selected one of our own trees for the image at the top of this post – a balsam fir we cut from our own forty acres when we lived in Northern Minnesota, where we set this story.
Whatever you celebrate in this season of the return of the light, we hope it's happy and that you're surrounded with people who love you.
EXCERPT
Set Up: Nancy's family always gathers at their cabin in the North Woods for Christmas – this year, her mother insisted Nancy must bring that new man she's dating. One of their Christmas Eve rituals is for everyone present to share a story…
Suddenly Matt realized there were only three more people who hadn't shared yet. Nancy's family was a fun family to observe, but he didn't fit in with them—what could he offer for a story? He knew they'd expect one.
When it was his turn, the words came of their own volition. "One of my best Christmas gifts was a book called The Flight of Dragons, when I was eight years old. It was a rich and wonderful book and had lots of detail about exactly how dragons fly—using the same gases that they use to breathe fire. It sure was high adventure for me—we hardly even went to movies, and we had no TV."
"No TV!" Michael said, aghast.
Matt smiled at the boy and continued, "That book was probably the seed that began my quest for more knowledge of ancient cultures and myths."
"Without that book, you wouldn't be sitting here with us tonight." Nancy's voice was unusually quiet, and Matt couldn't read the soft expression on her face.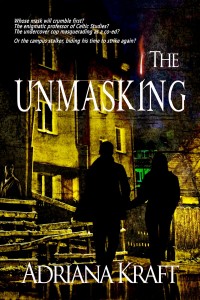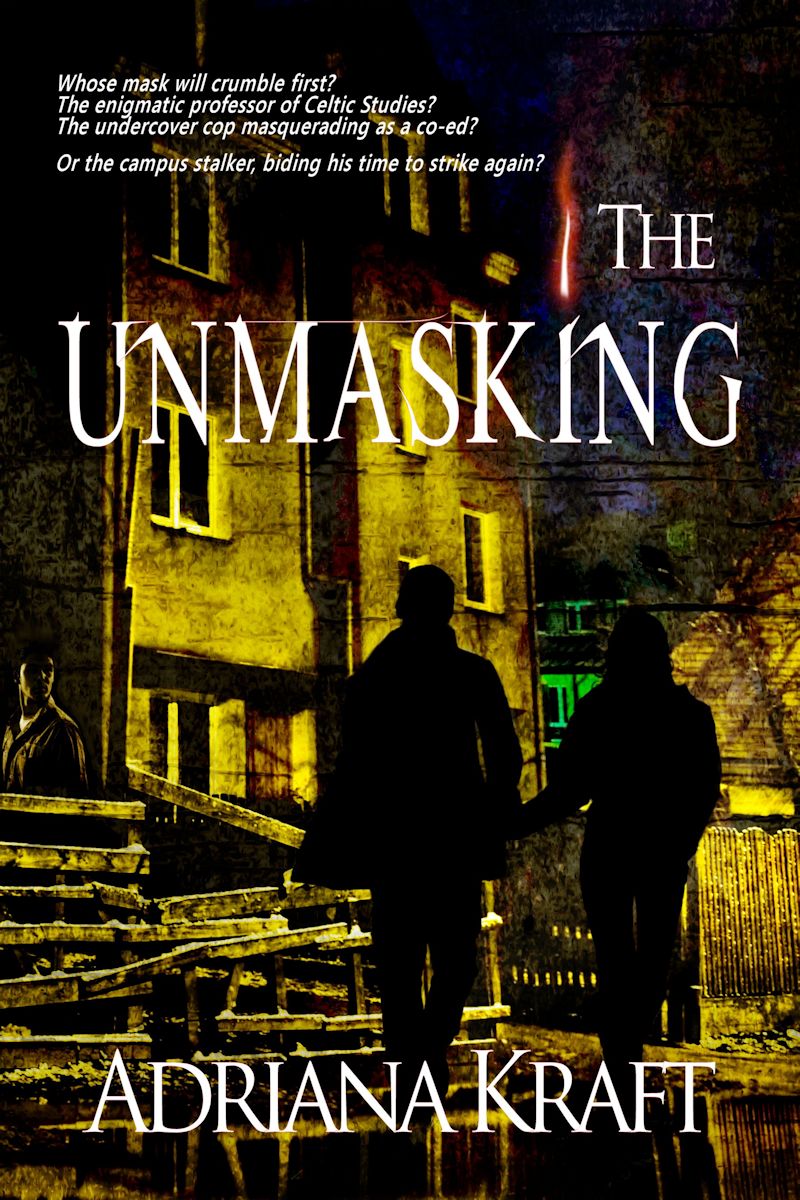 The Unmasking
February, 2014: B&B Publishing
Romantic Suspense: 87,000 words
Cover by Dawne Dominique
Whose mask will crumble first—
the enigmatic professor of Celtic Studies,
the undercover cop masquerading as a co-ed,
or the campus stalker,
biding his time to strike again?
Heat rating




Explicit sex: m/f
REVIEWS

Four and a half stars at Romance Junkies: From beginning to end, THE UNMASKING is a fascinating tale…I was intrigued at how the writing team is able to intertwine a love story with such horrifying circumstances in startling clarity… I can definitely recommend THE UNMASKING. Chrissy D.

 Amazon: One of the best stories ever written by Adriana Kraft…a truly great read. Could not put it down until I finished it. Amy B.

 Goodreads: The suspense is so well done you don't know who the bad guy is until it's revealed in the book. The action is fast paced and kept my interest to the very end. Could not put the book down. Donna H.
BLURB
Is anthropology professor Matt Bayfield the Blackthorn College rapist, or a potential ally? Aloof and unapproachable, Matt has academic ambitions. He can't escape Blackthorn College soon enough, and he doesn't want any entanglements to slow down his exit.
Nancy Appleby would like nothing more than to solve the string of campus rape cases before Thanksgiving so she can go home. The last thing she wants is a relationship to complicate her life—but she'll settle for a fling, especially when the sex sizzles.
The stalker has his own carefully crafted timetable, with a special date just for Nancy. Can Matt and Nancy force him out of his hidey-hole before it's too late?
BUY LINKS
Ebook

Print