The Reunion
Top Pick at Night Owl Reviews, *FREE* September 15-19 at Amazon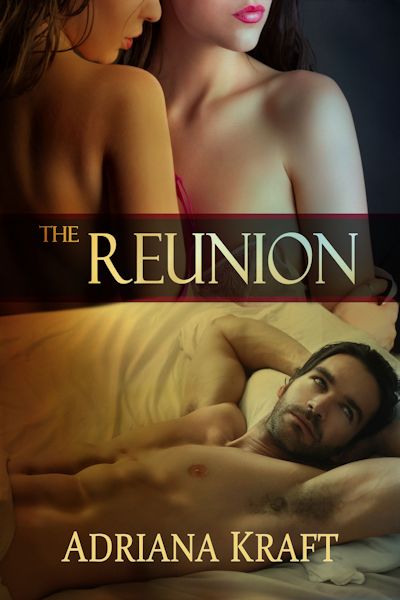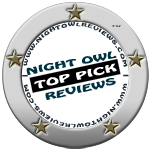 "The Reunion" by Adriana Kraft is a polyamory novel with real edgy characters with inclusive sexuality. I will just say this is not a read for the faint of heart. … I found "The Reunion" a very easy flowing smooth read. All the characters are well developed and so colorful. Once you start to reading you will be hard put to stop until you are at the end. … Very well written!   ArlenaDean
BLURB
Dark and brooding, Adam Granger was always the bad boy out of reach—but now he's in Sarah Atkinson's bed, the morning after their twentieth high school reunion. When Adam beats a retreat to his Pacific Palisades estate, former good girl Sarah throws caution to the wind and pursues him.
Petite copper-skinned Maria Ramirez greets Sarah at Adam's front door. The former exotic dancer doesn't challenge Sarah's assumption she's the maid—how long will it take the dark-haired beauty to figure out Maria is Adam's live-in lover? Better yet, how long before Maria can entice her into their bed?
Determined not to rock his hard-won lifestyle, Adam resolves to push Sarah past her sexual limits so she'll leave. When she stays, he watches helplessly as the two women fall in love with each other. Will they shut him out? And, if they let him in, what must he sacrifice?
EXCERPT
Cranking one eye open, Sarah Atkinson confirmed the obvious. There was a man in her bed. She hadn't seen one of them naked in years.
She carefully memorized his rippling muscles rising and falling gently in sleep. The dark-haired hunk wasn't just any man. He was Adam Granger!
Absently, Sarah threaded fingers through her moist pussy curls. Her loins ached from overuse. Recalling the late night and early morning ravishment still sent tingles racing throughout her body.
He'd taken her. Make no mistake about that. They hadn't made love. They'd had wild, abandoned sex. He'd taken her. Not against her will. Hardly!
Sarah flung an arm across her brow. But why now? Why after twenty years?
TOUR AND CONTEST
To celebrate, we're on tour all week, at the following stops:
Sunday September 15: Brit Blaise
Monday September 16: Books, Books, and More Books
Tuesday September 17: Mama Kitty Reviews
Wednesday September 18 Lynley Wayne
Thursday September 19 Literary Nymphs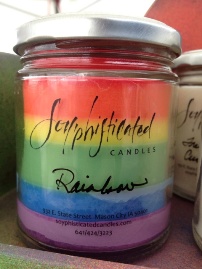 And of course we're running a giveaway – this beautiful, hand-poured rainbow soy candle, scented with essential oils, plus winner's choice of one free download from our single-author books. Rafflecopter will pull the winner for us Friday, September 20. Leave a comment here and on the tour stops to enter.