Welcome to another round of My Sexy Saturday, where authors offer seven words, sentences, or paragraphs from their work for your entertainment. Be sure to click on the graphic at the bottom of the page and visit the other participants.
This week's them is Sexy Little Words – all the things lovers say to each other while making love. Maggie and Ed are nowhere near that stage – he works for her, so she's definitely off limits. But bodies have a way of betraying the best of intentions. Here is their first kiss: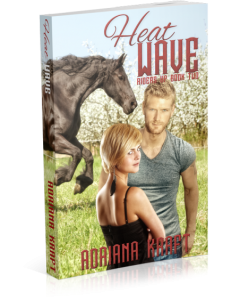 EXCERPT
"Damn, woman, you have the most kissable lips I've ever seen," Ed mumbled, keeping his hands stuffed deep in his pockets.
A brief smile tugged at the corners of Maggie's mouth. "Looks may be deceiving. Maybe you should find out for yourself."
Standing on tiptoes, Maggie leaned into him, offering her parted lips.
"Oh, shit." Ed's hands leaped out of hiding to pull her against his body. He settled his mouth atop hers.
Behind closed eyelids, Maggie luxuriated in their delicious kiss. She traced his lips and invaded his mouth. She warmed to the sensations of his hands roaming her back and buttocks. Clasping his taut shoulder muscles, she marveled at his firmness. She could feel his arousal pressed against her pelvis. Even her fantasies were not this good. Her brain turned to soup. Her body tingled all over. His tongue played with hers. They shared an intimate game of oral tag.
And then he pulled away abruptly. Ed glared at his hands as if they had betrayed him.
"I'm sorry," he stammered. "I shouldn't have done that. It'll never happen again. You can count on that."
Maggie gasped at the terror in his eyes. She started to sputter a response, "But…"
Ed spun on his heel and moved rapidly toward the barn. Only the horses heard her protest.
BLURB
During an oppressive Iowa summer of drought and farm foreclosures, widowed Maggie Anderson makes a bold decision: She'll merge her love of horses and her family's 320 acres into a horse farm and try her hand at nearby Prairie Meadows Race Track.
Banned from training after being falsely accused in a racing scandal, former Arlington Park trainer Ed Harrington has skulked home to Des Moines. He's unprepared for the piercing robin's-egg-blue eyes of pint-sized Maggie Anderson, who finds him at a flophouse and offers him a job. Can he pull himself together and meet the challenge?
The two forge a tumultuous working partnership, but someone's out to get Maggie's farm and will stop at almost nothing. Can they find and stop the culprit before someone is killed? Can they survive the far greater danger unleashed by the raw passion simmering just beneath the surface of their relationship?
REVIEWS
Adriana Kraft made me a believer in this beautiful tale… showing us how much love, faith and hope can change a person's belief in everything. Loved it. Melana's Reviews
…more than a delightfully well-written and entertaining romantic suspense. It's also a heartwarming story of hope and second chances. Jada, Amazon reader
I felt like I was on a roller coaster reading this story! Laughing one second, then felt like crying the next, always on the edge. Amy, Amazon reader
Heartfelt with mystery and hope…Well written and extremely enjoyable to read. Donna, Goodreads reviewer
BUY LINKS
Kindle   Amazon
Paperback   Amazon
Click on the links to travel to more My Sexy Saturday Posts!