Welcome to another round of My Sexy Saturday, where authors offer seven words, sentences, or paragraphs from their work for your entertainment. Be sure to click on the graphic at the bottom of the page and visit the other participants.
This week's theme is My Sexy Morning. We're thrilled to announce the re-release of our erotic romance holiday romp, A Gift for Adam, coming to Extasy Books Monday, December 15, so we thought we'd give you a taste of what Evie wakes up to: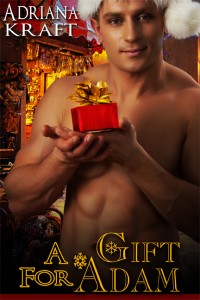 EXCERPT
Evie caught her breath as she studied Adam. He seemed so male. Yet he'd shown her a gentler side that had simply amazed her. Would she ever be able to walk through automotive and see him waiting on a customer without remembering how he'd taken her to erotic plateaus she'd thought were only somebody else's fantasies? Would she ever be able to cleanse his male scent from her nostrils? Did she even want to? How could she slink back into her existence as merely the assistant manager of home and garden? For nearly three days she'd been treated as something incredibly special—pampered, praised and loved. Spelled with a small "l," she quickly added.
She exhaled sharply. Damn, she hated feeling like Cinderella.
BLURB
Home and Garden assistant manager Evie Strand has painstakingly embroidered a set of seven thongs as a gag gift for her best friend—only she brought the wrong box to the store Christmas party, and now Adam Grant from Automotive is holding them up for everyone to see: Kiss my…, Tight Fit—could things get any worse? Adam may seem like a total rake, but he can tell Evie's deeply embarrassed and he resolves to make it up to her. Who knew where a simple dinner date would lead?
BUY LINK
December 15, 2014   http://www.extasybooks.com/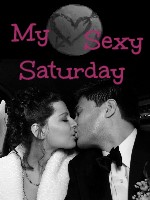 Click on the links to travel to other hop participants: