Danger, suspense, stunning race horses, courageous heroines, and the complicated men who love them!
Growing up, I was a horse-crazy little girl who devoured every book I could find about riding, grooming, caring for a horse, horse breeds, horse fiction… I could never understand why my parents refused to buy me a horse. But on my ninth birthday, they gave me a huge surprise. Ahead of time, they mowed a path among the blackberry bushes in our back field, and in the middle of the birthday party, a van and trailer from the local pony ring showed up with my favorite pony and pony rides for everyone present. I was in heaven!
For me, "horse-crazy" and "romantic" have always gone hand in hand. Luckily, as an adult, I met and married Mr. Kraft, who shares both attributes. We'd been married over a decade when a colleague at work, who was a small-time horse trainer on the side, offered us a deal we couldn't refuse. We bought in, he and Mr. Kraft made the trek to Barrett's sale in California, and we became co-owners of two thoroughbred race horses.
In real life, that's not a money-making business for most folks. We'd no sooner stabled them with our friend than one of them (the more expensive one, of course), bowed a tendon. That ended her racing career before it even started, but she still proved valuable as a brood mare down the line.
So perhaps it's no surprise that when we started writing romance together, we set our first stories in the world of horse racing, where we could give our plucky heroines far more success in the racing world than we'd had. Riders Up, our four book romantic suspense series, is the result.
FREE DOWNLOADS EVERY WEEKEND ALL MONTH
Every spring, we follow the prep races for the Kentucky Derby and make sure by Derby Day we're somewhere that we can watch it. We've seen it live twice—and yes, I have a hat! This year we're celebrating the Kentucky Derby by sharing FREE books with our readers. Starting this Friday, April 13, one book in the series will be free at Amazon each weekend, leading up to the Kentucky Derby on Saturday, May 5.
For reminders about the free books, you can follow our Author Page at Amazon, our Facebook Page, or the RLF Blog each Friday for the Free on Friday listings.  Or if you don't want to wait, all four books are always free on Kindle Unlimited.
Series Information:
Riders Up Series
Genre: Romantic Suspense
Three Flames: Explicit sex, M/F
Danger, suspense, stunning race horses, courageous heroines, and the complicated men who love them.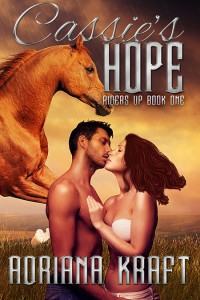 Cassie's Hope (Book One)
High stakes, a fiery Irish redhead, her stunning racehorse, and a fiercely loyal half-blood rancher. http://www.amazon.com/dp/B00GDWTUGY
Free April 13-15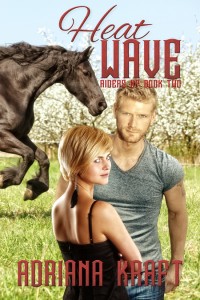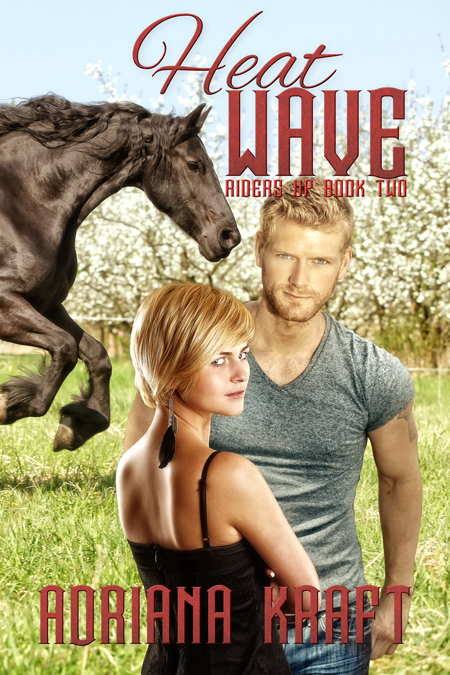 Heat Wave (Book Two)
Hang onto the land – but at what cost? Feisty widow hires ace racehorse trainer to salvage her family's heritage. Can they survive escalating threats to life and limb? http://www.amazon.com/dp/B00JZ6GW6G
Free April 20-22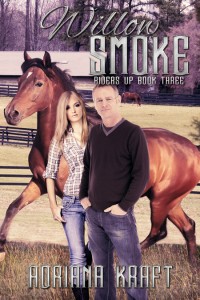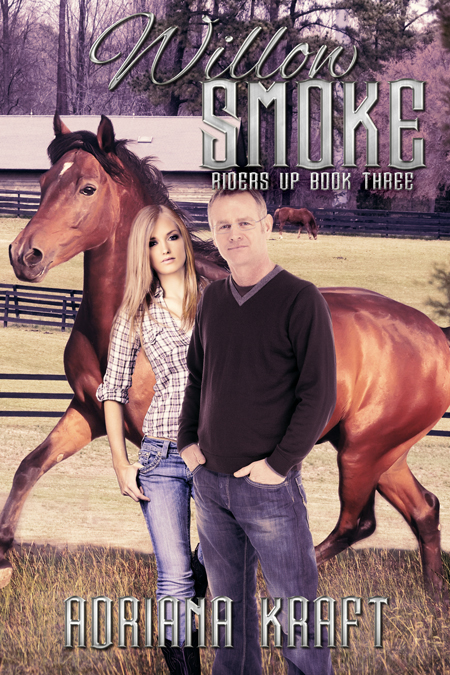 Willow Smoke (Book Three)
When the chips are down, there's nobody there. Apprentice racehorse trainer Daisy Matthews has survived the Chicago streets with this mantra but is unprepared for the much older Nick Underwood's urgent pursuit. http://www.amazon.com/dp/B00N0DH13I
Free April 27-29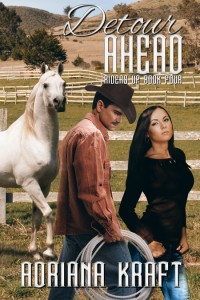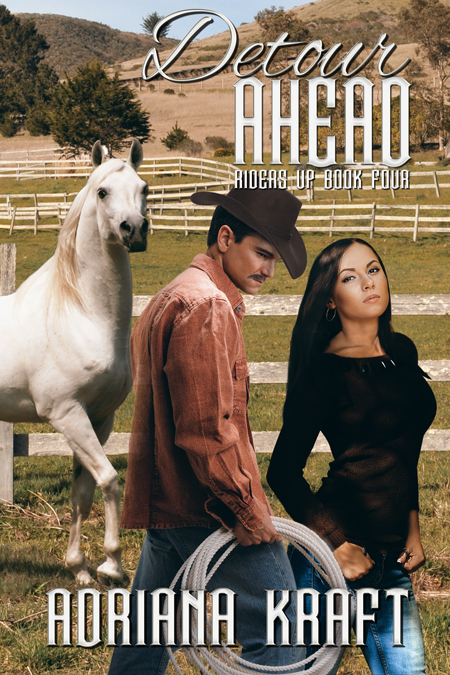 Detour Ahead (Book Four)
Threatened race horses, city slicker attorney, sexy California wrangler—what can possibly go wrong?  http://www.amazon.com/dp/B00RPT6YJA/
Free May 4-6