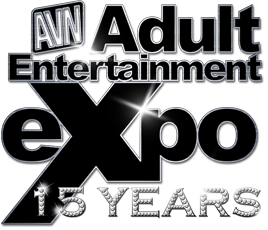 Who knew! Hubs and I write erotic romance for two, three, or more, and we also love watching adult videos (and would love to see some of our stories on the silver screen). So we're here in Las Vegas, getting ready to attend the AVN Fan Expo this afternoon – way excited, I can tell you!
But who knew the adult movie industry would credit a recent uptick in sales of toys and adult films to a book, of all things? Here's a LINK to the article hubs just found, from the Yahoo Financial page.
A couple brief quotes from the post:
From Kristen Tribby, Director of Marketing for The Pleasure Chest:
"It's not the quality of the book [Fifty Shades of Grey], but rather the conversations surrounding the book that continue to make it something of a phenomenon," Tribby said. "It's really changed the way people look at sex. … And for us, it's really made the mainstream start to take us as an industry more seriously."
from James Deen, adult film star:
"People, as we evolve, are becoming more sexually open and more socially acceptable of sex."
But that's not all. Industry retailers are noting an increasing trend in women and especially baby boomers seeking high-quality toys and entertainment. One toy maker, Maia, is already targeting women and plans a new line for boomers. Don't laugh, please – a major feature will be larger buttons to operate the toys. I, for one, will be grateful – those tiny buttons can be hard to manage, especially if there's any lube involved and they get slippery.
I'll be back tomorrow with a report from our afternoon at the Expo – can't wait!