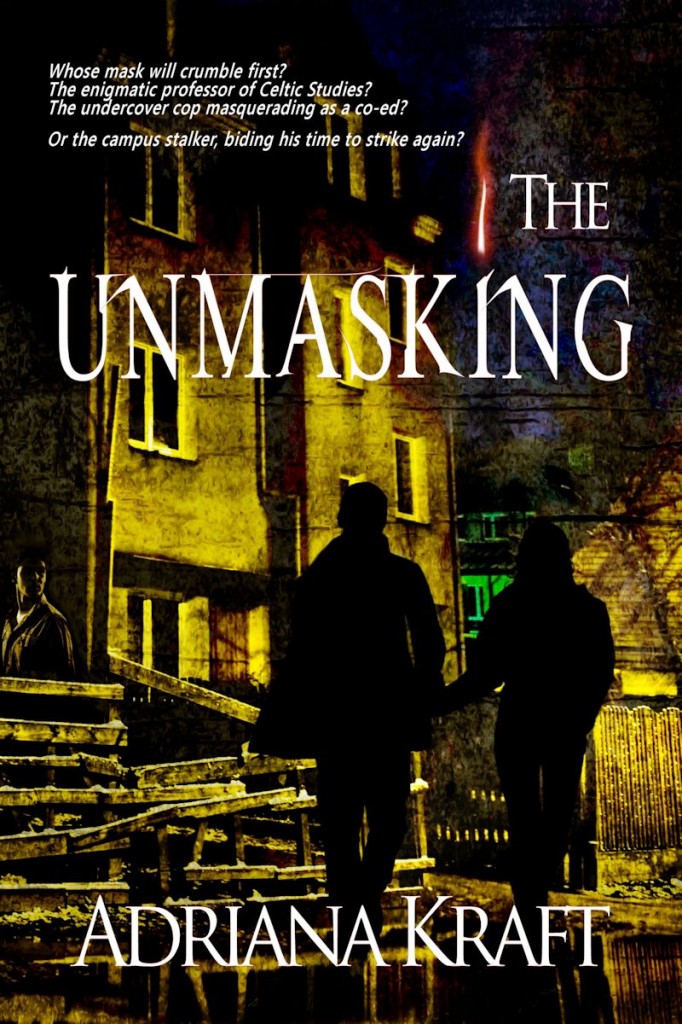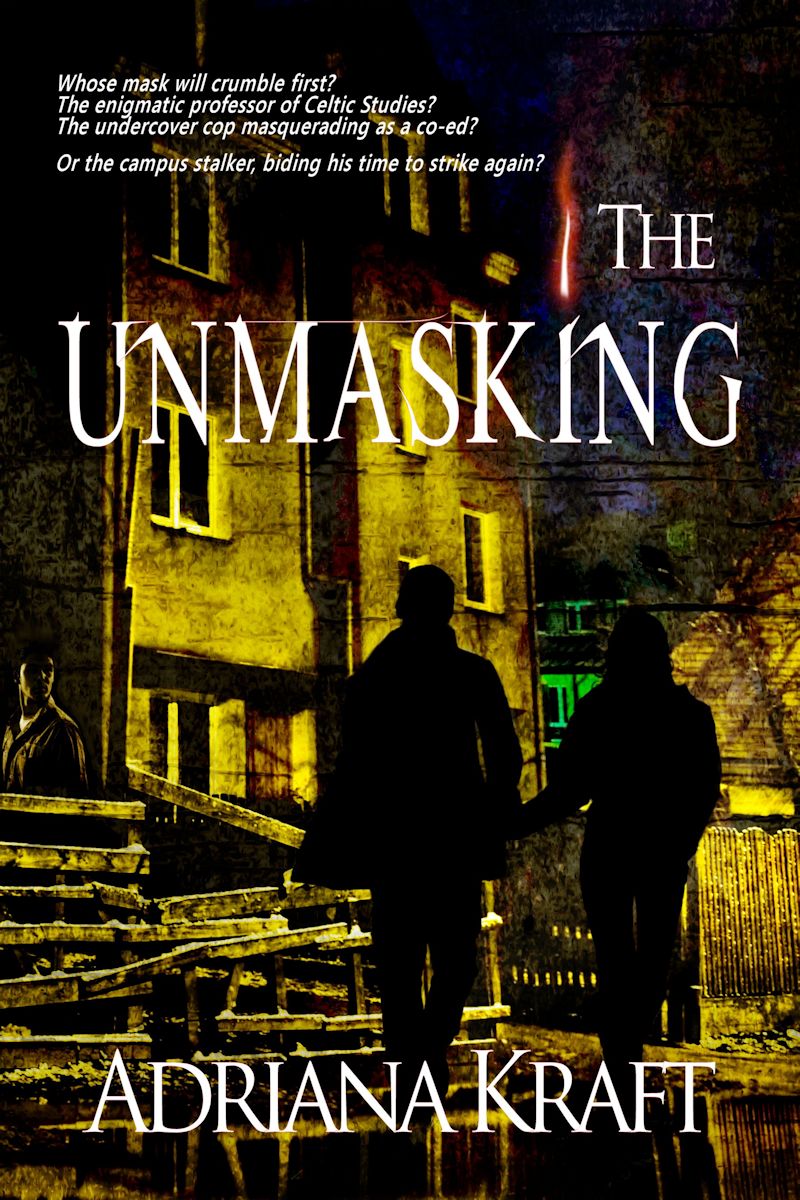 Are we ever excited to have this new cover from Dawné Dominique of DuskTilDawn Designs for our upcoming romantic suspense, The Unmasking. We think she fully captured the mood and ambiance of the book – you'll thrill to the really creepy villain, the bold adventurous heroine, and the reserved but hunky and althletic professor she has in her sites. Watch for release announcements – scheduled at Amazon.com for February 15!
The Unmasking was originally released in 2008 under a different pen name; rights reverted to us when the contract ran out, and we've decided to re-issue it as "ourselves." Maintaining two separate presences on the web and trying to market two brands seems (now) like an exercise in futility! We've thoroughly re-edited the book and incorporated helpful feedback from our beta readers (thank you so much, you know who you are).
BLURB
Whose mask will crumble first— the enigmatic professor of Celtic Studies, the undercover cop masquerading as a co-ed, or the campus stalker, biding his time to strike again?
Is anthropology professor Matt Bayfield the Blackthorn College rapist, or a potential ally? Aloof and unapproachable, Matt has academic ambitions. He can't escape Blackthorn College soon enough, and he doesn't want any entanglements to slow down his exit.
Nancy Appleby would like nothing more than to solve the string of campus rape cases before Thanksgiving so she can go home. The last thing she wants is a relationship to complicate her life—but she'll settle for a fling, especially when the sex sizzles.
The stalker has his own carefully crafted timetable, with a special date just for Nancy. Can Matt and Nancy force him out of his hidey-hole before it's too late?
* ~ *     * ~ *     * ~ *     * ~ *
Our beta readers are already in love with this book! Here are a couple snippets…
So far I think this is the best one of Adriana Kraft's books ever! Could not put it down! (Amy)
4.5 Stars. Good romantic thriller…the sex scenes were  hot and steamy, wonderfully written. (Arlena)