Welcome to week three of the #MFRW blog challenge!
This week's topic is "TV Shows I binge." Be sure to click on the links to other authors at the bottom of today's post!
TV bingeing? Not a habit either of us ever developed. We have so many interests, if there's open time, we're much more likely to head outdoors, go dancing, take a road trip, ride our bikes, or do something else active. But I will confess to a (very few) TV vices, mostly carried out in the late afternoon or evening.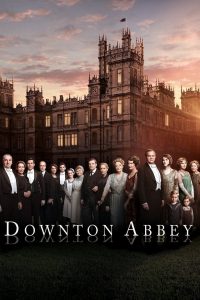 Downton Abbey – an all-time fave, for both of us. We now own season One (which we missed when it came out) and will probably purchase season Two, only part of which we caught. After that we never missed an episode (made easier by our "genie" which recorded them all if we couldn't be there on a Sunday night). And yes, we do re-watch them on occasion. Miss those people, keep wondering how they're doing, which is probably related to why we also keep expecting to run into characters we've written. Fiction takes on a life of its own at our house.
The Big Bang Theory – who doesn't love Sheldon Cooper? He has a special spot in my heart because he's my dad, to a T. Total science nerd, brilliant, socially inept, endearing. Since both hubs and I are trained as social scientists, we also wonder how many people actually understand some of the research terms Amy and Sheldon throw at each other. We loved the A B A design of their experiment in living together, for example – who in our fiction world gets that? Maybe we should write a science nerd hero, though anthropologist Matt Bayfield from our romantic suspense The Unmasking is close. We also think Amy and Sheldon have helped mainstream the spicy side of what we write, with their spanking jokes and her marvelous schoolgirl outfit.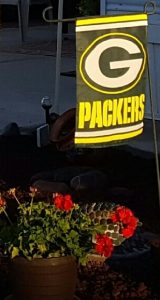 I do have to add sports, though hardly ever at binge level. A Wisconsin boy, Hubs is a Green Bay Packer fan, and we never miss a game if we can help it. We'll be rooting for them this Sunday in yet another do or die scenario – only two more games to Run the Table, as Aaron Rodgers promised! Both of us spent our college years in the ACC conference, so March Madness is always on the docket. We followed Michael Jordan when he played for UNC (my arch-rival, but recent years have been pay-back time). And baseball – hubs lived 3 blocks from Wrigley Field when we got together, so you can bet we were thrilled when our cubbies FINALLY brought home the World Series pennant last fall! Professional golf rounds out our sports selections, something we not only follow on TV but also have attended in person. We already have tickets to the US Open in Wisconsin next summer, when it turns out we'll be traveling in the Midwest. Of all the sports we watch, it's the only one in which we also participate (well, hubs golfs, I'm just starting lessons).
And that's pretty much it! But we will confess to a twenty-four hour binge in our (somewhat) recent past.
Do you remember all the hoopla about Y2K? Without planning to, we happened to tune in to Peter Jennings and the ABC network's 24 hour coverage of the 1999-2000 midnight hour across the globe. We dropped in on it not long after Y2K crossed the international dateline, and watched in fascination as fireworks went off over Sydney harbor. Hubs and I and our college age son stayed up for the next 24 hours and watched the entire unfolding drama of nothing terrible happening, along with rich coverage of so many foreign cultures. Loved it.
Be sure to click on the links to check out everyone else's TV binge vices!