Sometimes in my blog posts I write for both of us. This week for the MFRW Blog Challenge I'm writing as the female half of Adriana. I'm actually married to my best friend, and he and I write romance together – but today I want to talk about the role of women's friendships in my life and in our fiction.
Wherever we've lived, I've gathered or been gathered into groups of women. To be fully known, understood, received and supported by these women has been a lifeline for me. By now some of those friendships go back decades—and even though distance separates us, we gather periodically and are always able to pick up where we've left off. I cannot begin to describe how powerful I find this.
When we write a leading female character (we've never done a book without one!), we almost always give her a friend, a group, a support system. Their role in our character's life is the same as it has been in mine. Sometimes they hold up a mirror, alerting the character to what she's not seeing. Sometimes they challenge assumptions or push the character to take that next courageous step. Sometimes they just offer hugs and solace for a flood of tears and sobs. And when we write a character who's missing such a friendship, its absence is palpable. Learning to trust and open up in relationship becomes central to that character's growth through the novel.
Of all our fictional characters, Cassie Travers (Cassie's Hope) and Traci Steele (Detour Ahead) from our Riders Up series most deeply reflect this level friendship. In this excerpt from Detour Ahead, Traci has fled from Scott because she's convinced she can never meet his needs. Holed up in her Chicago apartment, she's miserable and defeated.
EXCERPT
A week later, Traci's apartment buzzer rang incessantly.
"Shit," Traci muttered, dragging herself up out of bed. She punched the intercom button. "Who is it?" she demanded.
"It's me. Is your answering machine off?"
"No, Cassie, it's not off." She pressed the button to let her friend in the downstairs lobby and then waited for the knock.
It was a bang, actually. Traci opened the door and Cassie Travers stormed in. Traci knew she'd made a tactical error by not returning the redhead's calls.
"What are you doing holed up here like some recluse? You can't move on by shutting out your friends." Cassie pulled herself to her full height and pointed at Traci. "Look at you. You look worse than you did when you first got back from California. So what do you have to say for yourself?"
Traci pulled her robe tighter around her body. She didn't want to argue with Cassie. She didn't have the energy. "Do you want some tea?"
Cassie slapped her own head with her palm. "What do I have to do to get through to you?" She sighed and pulled off her jacket. "Okay, I'll have some tea with you. Along with some toast and jam. And orange juice, if you have any. At least maybe I can make sure you eat something."
Yes. Friendship that knows when to challenge, confront, insist that we reach inside ourselves and put one foot in front of the other. Here's to the women in my life who have been there for me. They live in our books.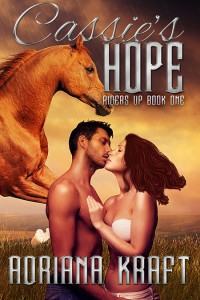 Cassie's Hope
Riders Up, Book One
High stakes, a fiery Irish redhead, her stunning racehorse, and a fiercely loyal rancher

Detour Ahead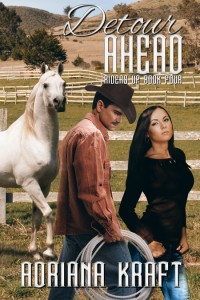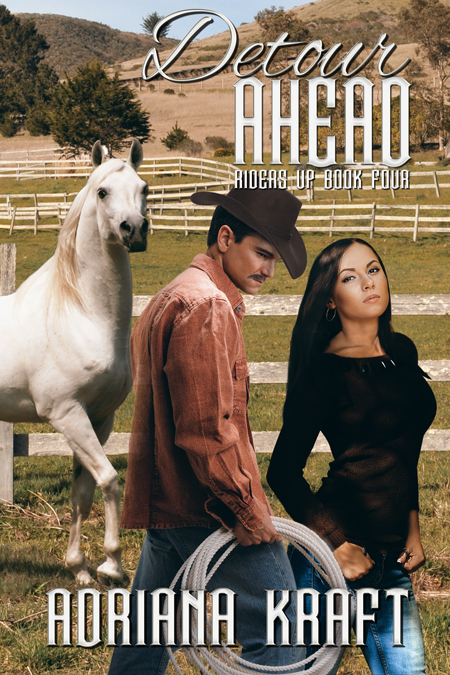 Riders Up, Book Four
Threatened race horses, city slicker attorney, sexy California wrangler—what can possibly go wrong?

Click on the links to find out about other authors' best friends!