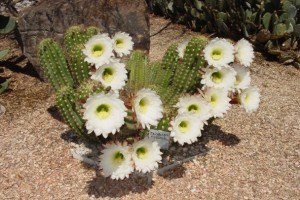 …so my last several blog posts may have sounded like all we ever do is vacation, go dancing, and work out – but we're writers, and we work very hard at that, too.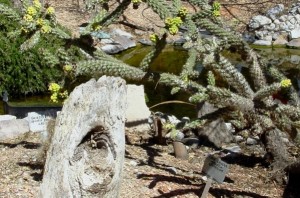 Today I thought I'd give you a taste of our summer outdoor office.
The RV resort we're staying in has a lovely cactus garden, with a pergola, tables, benches, and even electrical outlets.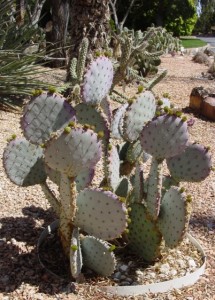 It's a beautiful space to write while the mornings are still cool enough.
I took these cactus photos during the blooming season in April, but even now, in mid June, the mimosa is full of blossoms, and the air is sweet with it. Morning temps in the 80s, gentle breeze – can't ask for much more.