Today I'm happy to welcome Barbara White Daille to our blog! Her sweet romance One Week to Win her Boss is on sale, now through January 4.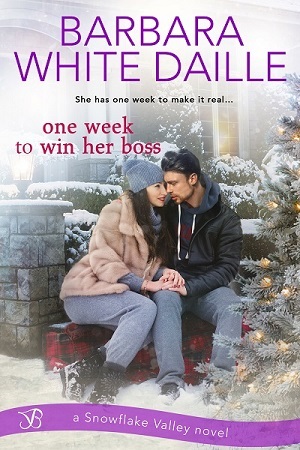 Adriana, thanks so much for hosting me at your blog, and Happy New Year to all!
One Week to Win Her Boss, sweet romance by Barbara White Daille
Book blurb
Single mom Amber Barnett loves family, kids, Christmas…and unfortunately, her boss, confirmed bachelor Michael DeFranco. It's a crush she really needs to get over. Except, when she's temporarily forced from her apartment, her only option is to stay at Michael's private ski lodge, where she's the housekeeper. No problem. Her handsome boss rarely visits Snowflake Valley unexpectedly, plus he's spending the holidays with his family. Or so she thinks…
A stormy Christmas Eve reunion leaves Michael seeking the solitude of his lodge, where he finds Amber in residence—and in trouble. Attempting to save her from her matchmaking family, he announces they're a couple. His good deed backfires when they're instantly included in each and every holiday event in town. So much for solitude.
Only the more time he spends with the beautiful, cheery brunette, the more he yearns to make things real between them. But he and Amber want different things, and Michael could never be the family man she's looking for.
Excerpt
Nobody was perfect, not even Michael. Though he sure looked darned close…but then, how would she know? Above all else, her time with her ex had proven she couldn't trust her judgment when it came to men.
"Come back down to Earth, Amber." She jumped. Michael stood in front of her, too close for comfort. "When you land, tell me why you're here. And in your pajamas."
His almost seductive growl did funny things to her insides. Too bad the question hadn't slipped his mind, the way she'd forgotten what she was wearing—a floor-length, fuzzy, pink bathrobe that had seen better days and floppy-eared bunny slippers no one but she and Penny had ever seen. Nothing like making a fashion statement.
Hopefully, he would be more impressed by her response to his question—as soon as she thought of one. "I…um…didn't ask if you would mind if I stayed here—"
"That's obvious."
"—because I didn't expect you to drop in."
"Twice as obvious." His gaze ran over her from head to toe.
Her body flooded with heat she wished she could blame on the warm robe. Why couldn't she and Penny have had somewhere—anywhere—else to stay? "What are you doing here, by the way?"
"I own the place."
She rolled her eyes. "You said you were spending the holidays with your family."
"Yeah. Huge mistake," he said, sounding grim as he looked away.
What did that mean? She wanted to know more about his upset holiday plans and his visit with his family. She'd never met them and had always been curious about why they'd never visited the lodge. Besides, she wanted to know everything there was to know about Michael.
Way to get over that crush.
Time to take control of this situation. No matter how inconvenient his arrival was for her or how unsettling his presence was to her heart, the fact was, there he stood. If she wanted to save her job—and she absolutely did—she owed him an explanation.
Or at least part of one.
Find the book
https://bit.ly/ENT-BarbaraWhiteDaille  (99 cents for a few more days)
About Barbara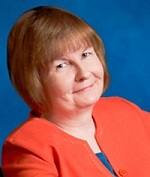 Barbara White Daille lives with her husband in the sunny Southwest. Though they love the warm winters and the lizards in their front yard, they haven't gotten used to the scorpions in the bathroom. Barbara also loves writing, reading, and chocolate. You can find her books, blog, and newsletter signup here: https://www.barbarawhitedaille.com