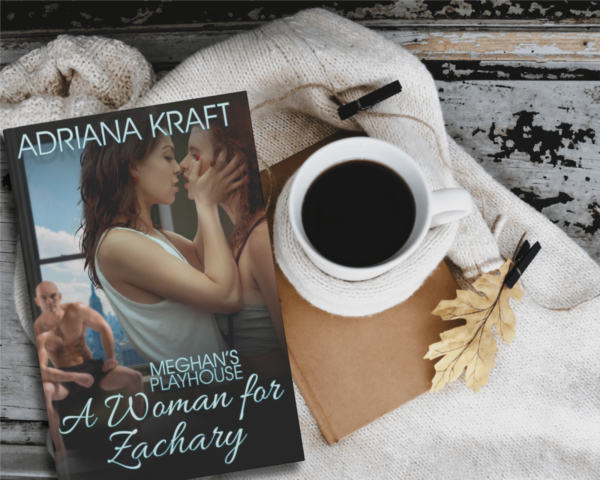 It's New York! Broadway beckons…
Welcome to Snippet Sunday – ten sentences from all your favorite romance authors! You'll find them all at this Facebook Group every Sunday:
https://www.facebook.com/groups/SnippetSunday/
Did you think we were leaving Meg behind? She has five more adventures coming. After her success in Seducing Cat, she says yes to what looks like a Sugar Daddy offer and heads off to her dream city, New York, with the much older Zachary Cullen to pursue her Broadway ambitions. I think all three main characters may be in for a surprise or two…
EXCERPT
Here is the opening scene:
Chapter One
"Your latest protégé does show promise, Zach." Josette Patrice focused on the group of actors rehearsing onstage and avoided looking at Zachary Cullen as they stood shoulder to shoulder in the back of the small, semi-darkened playhouse.
"Hmm."
Josie smiled. Was he pondering Meghan Keenan's thespian talents, or her bedroom talents? Josie was certain the petite twenty-one-year-old would excel in both venues.
Not for the first time, Josie wondered why the highly successful fifty-something entrepreneur invested so much time and money trying to find the next Broadway star. Was it his ego, his desire to take young struggling actresses and help them make their way to New York City—specifically, to her?  Or was it the side benefit of sex with gorgeous young women that kept Zach on the lookout for talent as he traveled from one business interest to the next? Meghan was the third young woman he'd brought her over the past ten years.
BOOK INFO
A Woman for Zachary
Meghan's Playhouse Book 2
Published by: eXtasy Books
Length: 28000 words
Heat level: Four flames
Pairings: MF, FF, FFM
Tags: Contemporary Romance , Erotic Romance , LGBTQIA+
BLURB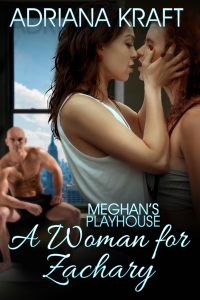 It's New York! Broadway beckons, but Meg has more fun keeping an erotic triangle going with her current flame, Zach Cullen, and her drama coach, Josie Patrice.
Zachary Cullen has ignored Josette Patrice's overtures for years, but she agrees to take on his latest protégé-slash-arm-candy Meghan Keenan in her off-Broadway workshop theater. Though the girl has incredible talent, Josie would stake her reputation on that little thing being a switch-hitter, like herself, and she doesn't want Zach to be duped. Josie sets out to seduce Meg and expose her for what she is, but all bets are off when Meg turns the tables on Josie to hook her up with Zach.
BUY LINK
https://books2read.com/u/badVG2
FIND EVERYONE'S POSTS IN THIS FACEBOOK GROUP: