Welcome to Saturday Spankings, where we get to share a little naughtiness from The Reunion, always free to read at Kindle Unlimited.
Be sure to travel to the other spankers for your dose of Saturday hotness – the list is at the end of this post.
It's her 20th high school reunion — or rather, the morning after, and Sarah has just awakened to find bad boy Adam Granger in her bed. She's remembering the night before…
EXCERPT
"Take me now. Why wait any longer?"
Had her provocations unleashed the beast within him? He'd actually growled. He deliberately reached for her panties and ripped them apart while gauging her reaction. She never flinched. He'd driven a finger into her cleft as she stood there trying not to beg. She was so wet and ready he could've done most anything to her.
Impaled on his finger, she'd struggled for breath and focus. She was stark naked and he was still dressed. Turn about had to be fair play. She didn't even try to unbutton his shirt. She grabbed it with both hands and jerked.
His buttons joined hers on the floor.
"You like it rough, do you?"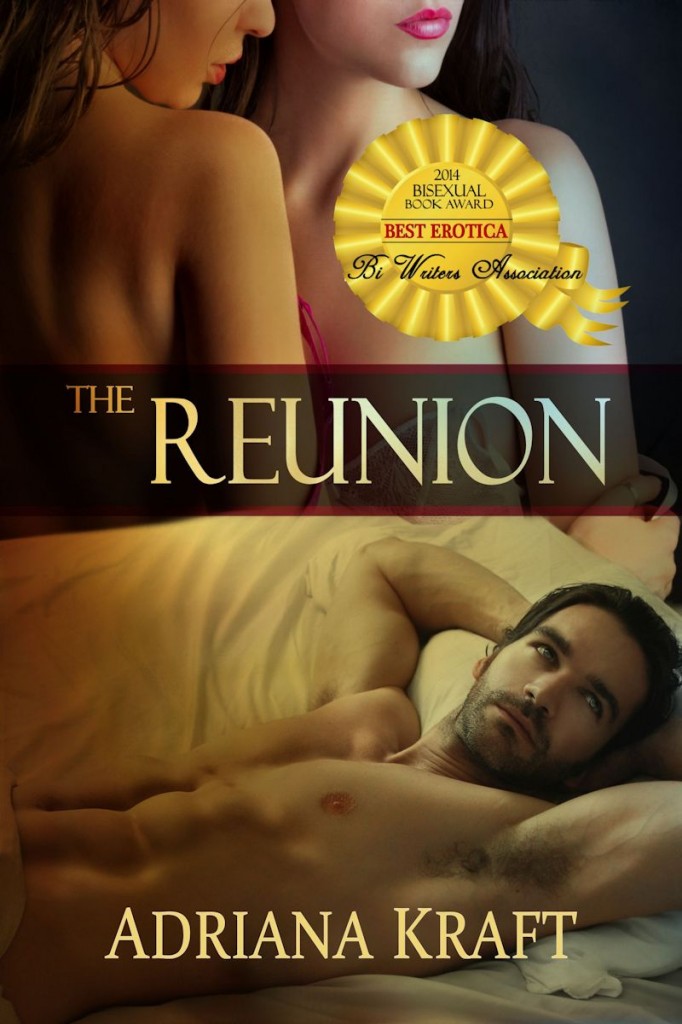 A dark and brooding bad boy, his petite Latina lover, and his unattainable former highschool crush ~ a sizzling, combustible threesome.
BLURB
Dark and brooding, Adam Granger was always the bad boy out of reach—but now he's in Sarah Atkinson's bed, the morning after their twentieth high school reunion. When Adam beats a retreat to his Pacific Palisades estate, former good girl Sarah throws caution to the wind and pursues him.
Petite copper-skinned Maria Ramirez greets Sarah at Adam's front door. The former exotic dancer doesn't challenge Sarah's assumption she's the maid—how long will it take the dark-haired beauty to figure out Maria is Adam's live-in lover? Better yet, how long before Maria can entice her into their bed?
Determined not to rock his hard-won lifestyle, Adam resolves to push Sarah past her sexual limits so she'll leave. When she stays, he watches helplessly as the two women fall in love with each other. Will they shut him out? And, if they let him in, what must he sacrifice?