Welcome to MidWeek Tease, where authors share tempting snippets to tide you over till the weekend. A huge shout out to author Angelica Dawson for hosting our blog hop every week!
Time for some back-list celebration! Starting with our first release at Extasy Books in 2007, we have a total of forty-six novels, novellas and short stories currently available through most e-book retailers. For the next forty-six weeks (with brief breaks for new releases), we'll be featuring one back-list book a week on our Mid-week Tease posts.
Here's our opening salvo from The Diary (2007, Extasy Books). Kate has just stumbled upon her sister's diary and dared to read it…
EXCERPT
June 3
Splendid.  Absolutely glorious.  A wildfire continues raging across my body with the professor's cock still buried deep in my ass.  His panting breaths of aftermath warm my neck.  It is so much better being a woman when it comes to lovemaking.  He is so quickly finished and I am still burning bright.  He is consumed by our mutual heat and I—I am fed by it.
Will I ever get enough?
I am moist with the remembering, with the writing of this entry.  I greatly doubt and sincerely hope that my thirst for sex will never be quenched.
"Luci, how could you?"  Kate Noble slammed her sister's diary shut.  Kate tried to breathe normally, but how could she do that when she'd just discovered that her baby sister was some kind of nymphomaniac?
BLURB
A rakish professor, a flaming redhead, her petite younger sister, and the redhead's bi Italian girlfriend in a blistering transcontinental tale of revenge gone awry.
Lust, revenge, dark sexual escapades and the mysterious disappearance of her younger half sister, Luci, will take art curator Kate Noble on a whirlwind transcontinental journey. The diary Luci's left behind paints vivid images of shameless erotic exploits with a rake named only as G.C.
Can Kate learn enough under the delightful hands of her bisexual best friend, Gina, to ensnare the sensual and elusive Professor Grayson Cosgrove into a marriage proposal of her making? Can she find Luci before it's too late? If only she could read between the lines.
The Diary ~ never have the secrets of another been so electrifying!
BUY LINKS
E-book
Print: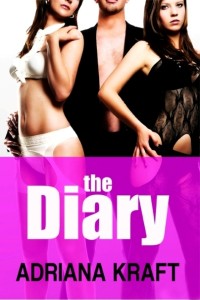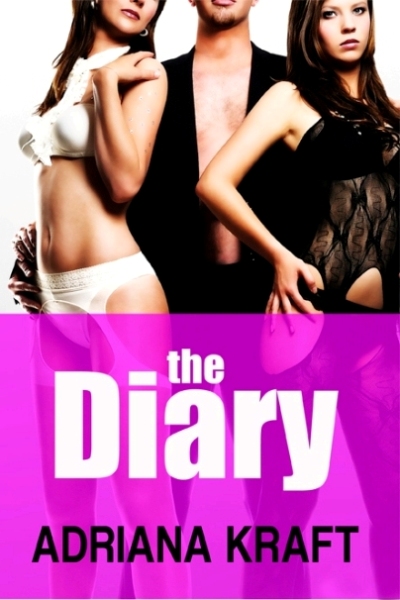 The Diary is also available with its sequel, Writing Skin, in a two-volume print book:
~ o ~ o ~ o ~ o
Don't forget to check out the teasers from these marvelous authors: