What makes a Page Turner?
Comments and reviews about my romance novels quite often contain phrases like:' Couldn't put it down' (or 'unputdownable' as one person said) or 'I was glued to it' or 'Once I started, I had to carry on until I finished it.' In fact, one of my readers once 'complained' that I had kept her up late because she had to read 'just a bit more' until she got to the end of the book!
Obviously, these are very satisfying remarks for an author, but they made me think what aspects of a novel make it a page turner.
The first requisite, of course, is that readers want to know what happens next. This means that the plot must be intriguing enough for them not to be able to guess the rest of the story by the time they get to Chapter 2. Of course, with a romance novel, they know the hero and heroine will get their happy ending, but the author must introduce enough unexpected twists and turns to keep readers in suspense, wondering how that is ever going to happen.
Another important aspect is to keep the story moving forward. Long descriptions of people and places might be suitable for literary fiction, but romance readers don't want to read a whole page describing the scenery, or the layout of a house, or exactly what the characters are wearing down to the last detail. A short paragraph with well-chosen words is enough to allow readers to use their own imaginations. Anything more can slow down the action – which brings me to another big turn-off i.e. irrelevant scenes where nothing actually happens.
There's no need to describe the heroine's shopping trip, or her day at work, or her cooking and gardening efforts, unless something happens during these events that advances the story. This may seem obvious, but I've read some stories that have contained scenes which seem to add nothing to the story. It's worth remembering that every scene, indeed every page, should contain some kind of 'action'. It doesn't necessarily have to be something dramatic, but there should be a significant 'something' that relates to the plot or to the characters. This could anything from a major turning point in the story or the introduction of a new character to a subtle change of attitude or a character learning something about themselves or about the other person or the situation they are in. This applies to conversations, too. Skip all the 'Hello, how are you?' pleasantries and/or dialogue that rambles on with no real relevance to the rest of the story.
Cliff-hangers are a well-known device to keep readers turning the pages, especially at the end of a chapter. It's been said that you should never end a chapter with a character turning off the light and going to sleep – because if your readers are reading in bed (which, of course, many people do) they will probably do the same! Instead, aim to 'End each chapter with a bang, not a whimper'! Ask a question, foreshadow something that is going to happen (without giving it away), end with a dramatic moment for one or more of the characters – anything that will make your readers want to carry on reading – even though it might be after midnight.
An author can also drop hints during a chapter which make readers start asking questions e.g. Character A seems to have a hidden agenda – what is it? I used this in my novel, IRISH INHERITANCE, which brought this comment from my beta reader, 'I'm dying to know what …. (no spoilers!) is up to.' There are also times when readers can be one step ahead of your characters. In IRISH SECRETS, for example, the hero is not what he is pretending to be, and in IRISH DECEPTIONS something is revealed by the hero which the heroine doesn't suspect. Hopefully, this makes people want to continue reading to discover what will happen when the heroine discovers the truth.
My final point is the characters themselves. Romance readers want to empathise with the heroine and fall in love with the hero, and the author needs to ensure that readers get to know the characters well enough to care about them. This means that'll be interested enough to turn the pages to find out what happens to them, and how they will reach their happy ending.
Excerpt from IRISH INHERITANCE
(This is the cliff-hanger ending of one of the chapters)
'I can't imagine what we're going to find,' Jenna said as they walked along the corridor and past the balustraded landing to the bedroom on the western side of the house.
'Dust and cobwebs?'
'In which case, the first thing we'll need is a vacuum cleaner.'
'Of course, it might be completely empty.'
Outside the wide oak door, Guy stopped, and Jenna turned to him. 'Go on.'
He gave her a wry grin. 'I'm not sure whether I'm excited or scared.'
'Scared?'
'For all we know, there might be a dead body in the room.'
Her eyes widened. 'Sheesh, I never thought of that.'
'If this was a movie, spooky music would be playing right now.'
'There can't be a body. It would smell.' She stared at him. 'You don't think—'
He put his arm around her. 'You're too easy, Jenna. I'm kidding you.'
'Oh, you—!' She flicked her fingers across his ribs. 'Stop winding me up.'
His hand tightened on her arm, and she leaned against his shoulder. It felt good, so good…
'Jenna—'
She twisted her head to look up at him. The gentleness in his eyes, soft as a caress, sent a wave of heat rushing through her from head to toe. They gazed at each other for what seemed like forever, but could only have been a few seconds.
Guy was the first to break their eye contact. 'Let's open the door, shall we?'
With his arm still around her, he put the large key into the lock and struggled to turn it. She'd started to think it must be too stiff to open, when a loud click made her jump.
He reached past her to twist the brass doorknob. 'Do you want to go in first, or shall I?'
After her wimpish reaction to his earlier joking, she decided on bravado. 'Go on, push the door, and I'll go first, but you'd better be right behind me.'
'In case there's a skeleton hanging from the chandelier?'
'Stop it!' She dug her elbow into him. 'If this door creaks when you push it open, I shall probably scream.'
The door didn't creak, but opened smoothly. Jenna took a small step into the room and clapped her hand to her mouth.
'Oh my God!' she whispered.
Blurb:
English actress, Jenna Sutton, and American artist, Guy Sinclair, are thrown together when they find they've jointly inherited a house on the west coast of Ireland. Neither knows their connection to their unknown benefactress, but they set about unravelling the intriguing tale of a 19th century love affair. Despite their personal reasons for not wanting romantic involvements, Jenna and Guy feel their growing attraction.
When local property agent, Eve Callaghan, appears to have her own agenda, friction builds over Jenna and Guy's decision about the house and its contents.
Will their Irish inheritance bring them together – or drive them apart?
Links to all four of my Mist Na Mara novels are shown on my Amazon author page:
Amazon US: http://amzn.to/2ELbXqo
Amazon UK: http://amzn.to/2om9MyM
and on my Tirgearr Publishing page: http://www.tirgearrpublishing.com/authors/Martin_Paula/
Bio:
Paula Martin lives near Manchester in North West England and has two daughters and two grandsons.
She had some early publishing success with four romance novels and several short stories, but then had a break from writing while she brought up a young family and also pursued her career as a history teacher for twenty-five years. She has recently returned to writing fiction, after retiring from teaching, and is thrilled to have found publishing success again with her contemporary romances.
Apart from writing, she enjoys visiting new places. She has travelled extensively in Britain and Ireland, mainland Europe, the Middle East, America and Canada. Her other interests include musical theatre and tracing her family history.
Galway Bay, taken at sunset: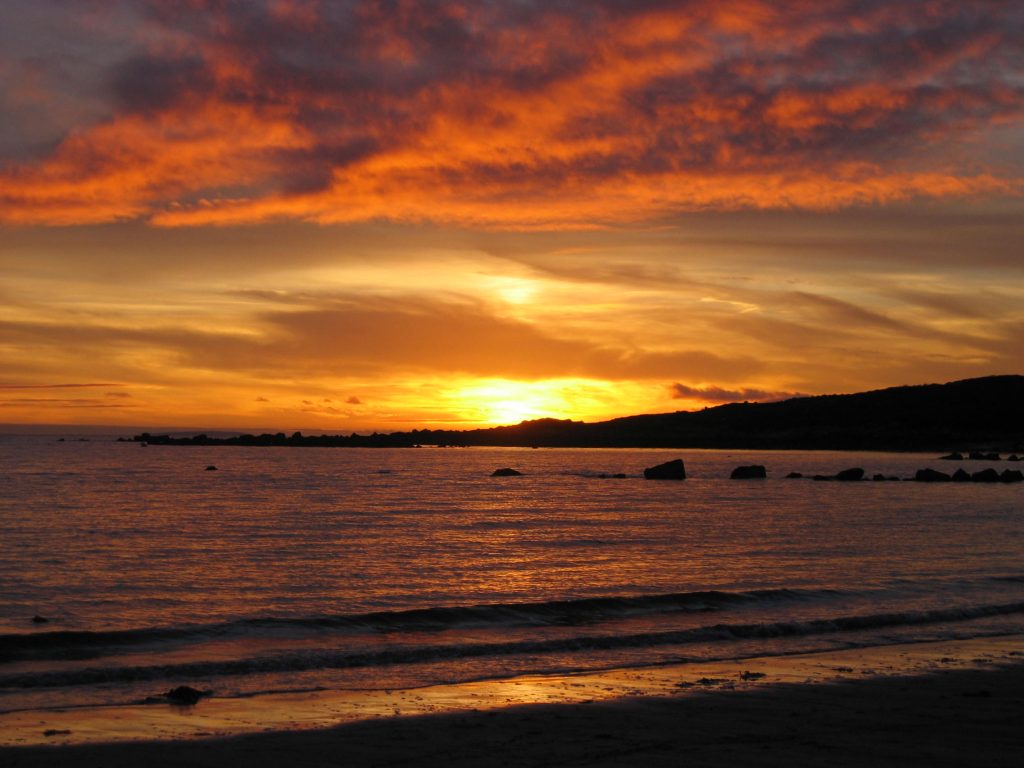 Links:
Website: http://paulamartinromances.webs.com
Blog: http://paulamartinpotpourri.blogspot.com
Facebook: https://www.facebook.com/paulamartinromances
Follow the rest of my tour here! http://writermarketing.co.uk/prpromotion/blog-tours/currently-on-tour/paula-martin/