Welcome to MidWeek Tease, where authors share tempting snippets to tide you over till the weekend. A huge shout out to author Angelica Dawson for hosting our blog hop every week!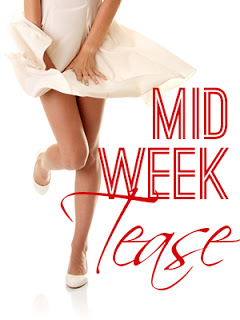 We're pumped for the upcoming release of our next erotic romance ménage, coming in May from Extasy Books. You can read an excerpt from Seducing Cat and enter to win a free download HERE.
Meanwhile, we thought we'd give you a little taste of some other FFM ménage stories from our backlist.
She's desperately seeking a sex tutor – what if he demands total control?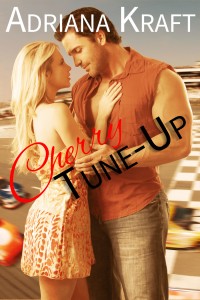 B&B Publishing: Ebook
December, 2013
Novel: 31,000 words
Cover Artist: Rebecca Poole
Heat Rating: Four Flames
Explicit sex: M/F, F/F; Ménage: F/F/M;
light bondage;
cosplay; voyeurism;
anal sex; sex toys.
BLURB
Desperate for a crash course in lovemaking, Bobbi Jo Martin seeks out her childhood best friend. A successful contractor with NASCAR dreams, Jack Day has never forgotten her—but how will he protect his heart?  In a moment of sheer genius he decides to play the role of master…
BUY LINKS

EXCERPT
Set-up: To make sure Bobbi Jo's education is all inclusive, Jack sends his friend and lover – their former high school nurse – to her bedroom…
Someday Bobbi Jo would look back on this moment and know she'd never stood a chance as soon as Mrs. Dixon stepped into the bedroom. For now, she didn't care. There was so much to experience before trying to make sense out of anything. She licked Mrs. Dixon's lips and chewed on the corner of the woman's mouth.
"You're good, girl." Mrs. Dixon flicked her tongue. Bobbi Jo did the same with hers, and Mrs. Dixon swallowed it into her mouth. Bobbi Jo's eyes widened. This woman could suck tongue.
The finger in her pussy began to move again. Good grief, she'd almost forgotten it was there. A second pushed in to join the first, and a thumb grazed her clit. And Mrs. Dixon had shown no signs of relinquishing her tongue, not that she wanted it back anytime soon.
Her legs thrashed. Her hips bucked.
Mrs. Dixon broke off their kiss.
"No," Bobbi Jo mumbled. "I want…"
"Easy, girl. I want to taste you. We'll never have another first time."
~ o ~     ~ o ~    ~ o ~    ~ o ~
All these other marvelous authors have sexy snippets waiting to tease you – Click to Travel!