Welcome to MidWeek Tease, where authors share tempting snippets to tide you over till the weekend. A huge shout out to author Angelica Dawson for hosting our blog hop every week!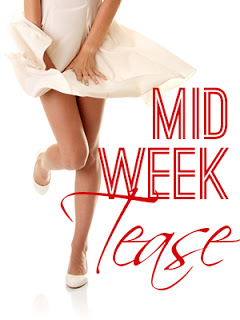 The Painter is a Lady is now up for Pre Order at Amazon!

We thought perhaps it was time to let readers hear from the villain of the piece—we need sinister organ music to go with this one. That'll help you Boo the villain!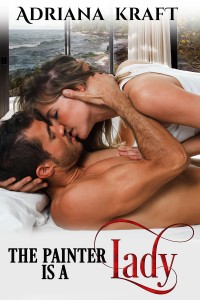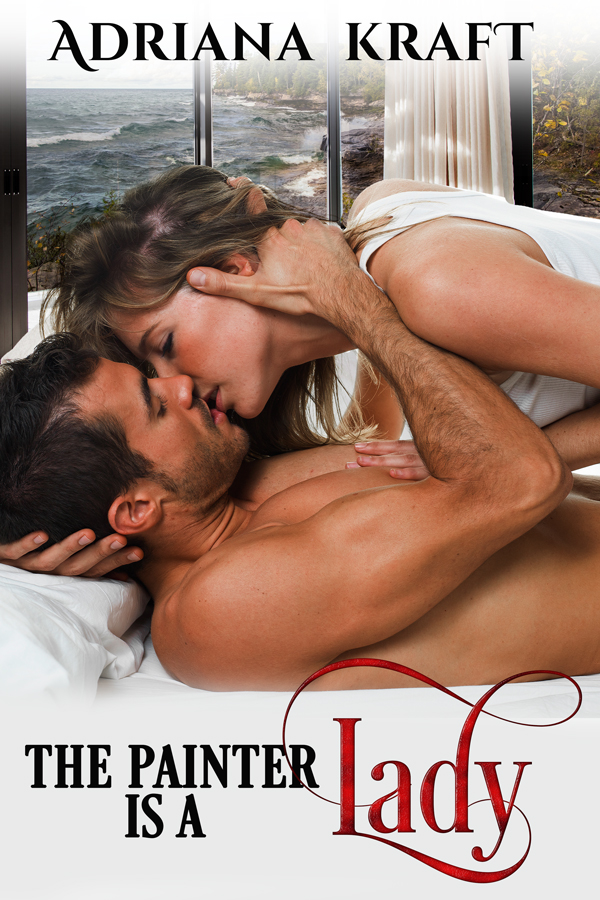 Secrets. Trust. Courage.
Who will knuckle under first—
the war hero?
The spirited single mom?
Or the former high school bully who still hates them both?
Romantic Suspense:
246 pages
Three flames:
Explicit sex, M/F
EXCERPT
Taking a last drag on a cigarette, Brett Hill glared at the all too familiar figure leaving the Monroe Avenue house where he knew Brenda Tower was working. With some satisfaction, he noted that Michael Jarvis favored his left leg slightly. The whole town had made such a fuss when his injury was reported. Brett scowled. You'd have thought the guy had been killed in action in Afghanistan.
"Too bad he wasn't," Brett grumbled, slouching further in the seat.
Now the asshole was back. After all this time, was he planning to make a play for Brenda? He'd better not. Brett chuckled bitterly.
He knew the rumors weren't true. At least he thought he knew, but who could believe a woman when she was drunk and sotted with desire? He'd only learned about the possibility a couple years earlier. He'd tucked it in his memory bank for possible use later. Information was power. And he might yet be able to check out whether Sam Stanton was actually the kid's father. Wouldn't that make a splash? Sister-in-law gets pregnant with brother-in-law―the hotshot school teacher, church leader and all-around Boy Scout.
But he'd have to do more sleuthing before putting much faith in Sharon Jorgenson's babbling. She might've been a legal secretary who knew the facts, but Brett prided himself on being a cautious man. He'd continue biding his time until he saw a need to act. If there was nothing to gain, he wouldn't venture.
BLURB
When war hero Michael Jarvis returns to Ashland, Wisconsin, he doesn't plan to stay—he's undercover, investigating a possible sex trafficking ring on the Great Lakes. But he does want to sample the pesky girl next door he always turned down—and it wouldn't hurt if she'd clear up a few mysteries of her own.
Successfully established as an interior house painter, Brenda Tower finally has her act together as a single mom—but it hangs by a thread, a secret she'll guard with her life. The return of her youthful crush Michael Jarvis threatens to unravel everything.
Jealousy has inflamed Brett Hill's hatred of Michael and Brenda for as long as he can remember. Revenge will be so sweet.
When the secrets break open, can Michael and Brenda find the courage to trust each other, or will revenge and betrayal triumph?
BUY LINKS
You can pre order The Painter is a Lady NOW at Amazon, or purchase directly (any format) at Extasy Books:
Lots of terrific authors have midweek teases waiting for you at the links below: