Here's a Sunday Six to celebrate our first published erotic romance ~ The Diary, released at Extasy five years ago!
Will I ever get enough?
I am moist with the remembering, with the writing of this entry.  I greatly doubt and sincerely hope my thirst for sex will never be quenched.
"Luci, how could you?"  Kate Noble slammed her sister's diary shut.  Kate tried to breathe normally, but how could she do that when she'd just discovered that her little sister was some kind of nymphomaniac?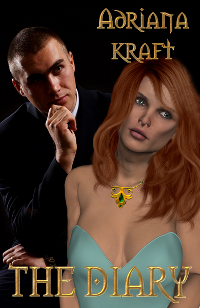 Joyfully Recommended at Joyfully Reviewed
Blurb and another excerpt:  The Diary
Midnight Seductions interviews Kate Noble, heroine of The Diary