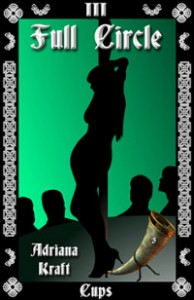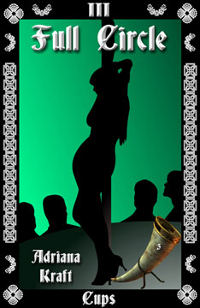 Here's another Sunday Six from our back list! We loved writing this exotic dancer, all set for a little revenge. It's the Three of Cups from the Tarot series at Extasy Books:
EXCERPT:
The sheer shock on the faces of her former college roommates proved more satisfying than Barbra Atkins had even dared hope. Tingling, she blew kisses at the rest of her audience, mainly men but with a nice smattering of women present.
Her fans began chanting Tam-my, Tam-my, Tam-my—her stage name. She stretched to her full height, rising on the toes of her high heels, lifting her long curls off her shoulders, knowing full well how that simple gesture accentuated her breasts. Without checking, she knew her nipples had swollen to nearly twice their normal size and jutted against the sheer peignoir top, suggesting a little mystery. Barb blew another series of kisses and rotated her hips.

Romance Junkies Review
Buy Link