Welcome to My Sexy Saturday Week 175, where authors tease you with seven sentences or paragraphs from their sexy stories!


This week's theme is "Sexy About Town—perhaps at your local cafe, the gym, where you work…what if you're a professor, and she turns up in your lecture hall?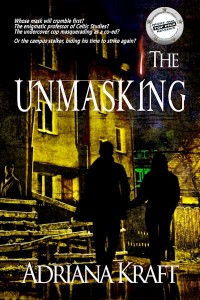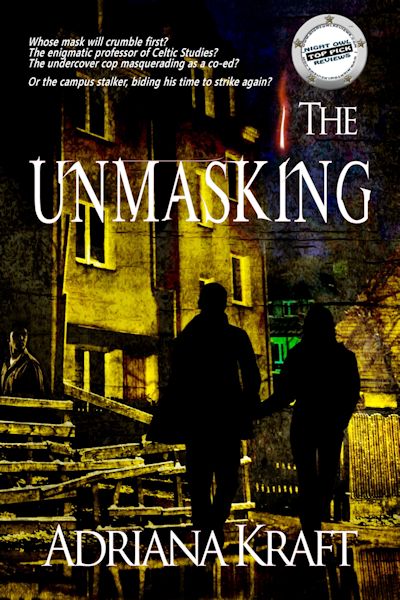 Whose mask will crumble first—
the enigmatic professor of Celtic Studies,
the undercover cop masquerading as a co-ed,
or the campus stalker, biding his time to strike again?
Romantic Suspense
Four flames   Explicit sex: m/f
EXCERPT
So who was the mystery woman? Matt Bayfield gathered his notes and glanced toward the newcomer standing in the rear of the lecture hall. He'd been offering this lecture series for nearly a year, roughly every six weeks. This fall, only three freshmen had inquired about last year's handouts. The dark-haired female in the back wasn't one of them.
Odd that she'd sit in the last row, because most women, especially those as comely as the co-ed with full lips and watchful eyes, wanted to sit up front to impress him—as if he were looking. He didn't expect to be hanging around Trillium, Minnesota long enough to develop any romantic interests. And he had an ironclad rule against such liaisons with students.
Nonetheless, the woman in the bulky gray sweater and black slacks didn't fit. Matt prided himself on having honed some keen observation skills in his fieldwork as a sociologist. The other students chattered with one another. The interloper remained silent and observant, almost aloof.
Bayfield recoiled. Aloof—that was what Carol Macy accused him of being. He'd found it ironic that it was his lesbian colleague who seemed most concerned about his lack of romantic relationships. Her periodic nagging was an irritant he chose to put up with because he counted Carol as his best friend at Blackthorn College—one of few.
He shrugged into a tweed sports jacket. Snapping his briefcase closed, he looked up into two of the most calculating gray eyes he'd ever encountered. They belonged to the woman from the back row.

Click the links below to travel to the other Sexy Saturday Snippets!