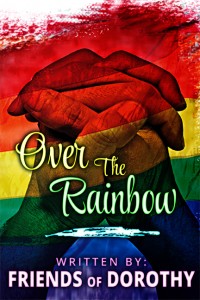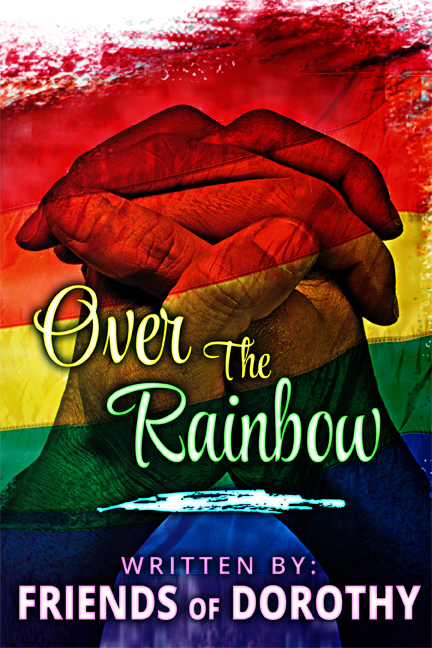 The last day of 2016 – how did your year turn out? It was a year of momentous choices, some good, some dubious. Among other things, hubs and I chose to come back to the writing we love. That decision definitely goes in our "good choice" column.
After a year-long hiatus, our first new release of 2016 was a lesbian romance short story, published in July as part of the Over the Rainbow anthology to support victims and survivors of the Pulse massacre in Orlando June 12.
Since that was an important choice-point for us, I thought we'd share Traci's choice-point from that story. Traci plays shortstop on her State College Division III softball team, and she's had a crush on her coach, Julie, since summer training camp her senior year of high school. This is their last game of the season. It's the bottom of the ninth, one out, their team is ahead by one, but the opponents have runners on first and second.
EXCERPT
Julie tensed at the sudden crack of the bat and the sight of the sharply hit ground ball heading past the pitcher toward second. "Yes!" she said to no one in particular as Traci Anderson dashed to her left, gloved the ball and flipped it to the second baseman, who spun and threw to first for the double play. A fast runner might've beaten the throw, but not the other team's chubby catcher.
Instantaneously, the girls from the dugout scampered onto the field, yelling their heads off. Gathering at the pitcher's mound, the players hugged and screamed their joy. Their season had ended on a high.
Since it was the last game of the season, Julie bided her time at the top of the dugout steps. Then, one by one, she hugged each girl as they came back to the dugout to pick up their belongings. It didn't surprise her at all that her captain shortstop was the last one off the field.
"Great play, Traci," Julie said, hugging her tight and thumping her back. "You've been such an inspiration for the team these past four years."
Traci tipped her head back and beamed at Julie through tears. "Thanks. Sally had to make a great throw to first, too."
"You've been a great tandem. We'll miss both of you next year."
Traci dipped her head against Julie's shoulder. "I'm going to miss you, too. So much. You've been the inspiration. Really."
Julie hugged her tight. She'd learned over the years that parting never came easy. "Don't forget my party Saturday for you seniors."
"Of course I won't," Traci said, pulling away. As if on a whim, she rose on her toes and brushed her lips lightly across Julie's. "I'm no longer your student, you know. How does that feel?"
Before Julie had a chance to respond, the blonde sprite dashed off.
How does that feel? Traci no longer her student—or those lips? What the hell was that about?
BUY LINKS
Here are links to the Over the Rainbow Anthology, filled with some of the best LGBT authors, ranging from laugh-out-loud funny to serious tear jerkers. We must never forget.
All sales authors' and original publisher's proceeds from this Anthology will go to the following Charity:
https://www.gofundme.com/PulseVictimsFund
We'd like to give a special shout-out to eXtasy Books, who took on the task of editing, formatting and publishing the collection at no cost and are passing through all proceeds directly to the charity. Purchasing the book from eXtasy will result in more dollars going to victims than through any of the other vendors.