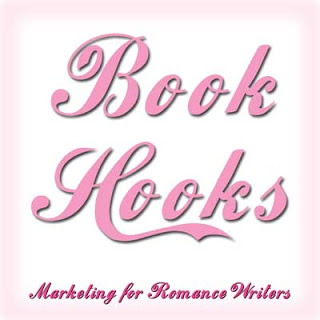 Welcome to Book Hooks, a Wednesday offering by members of Marketing For Romance Writers to share a little taste of our work and entice you into wanting more! Click on the links at the end to travel to other Book Hook posts, and enjoy!
Our monthly giveaway for February is an autographed print copy of Detour Ahead (Riders Up, Book Four). Contest details after the excerpt! Of course, you can always read Detour Ahead for free on Kindle Unlimited.
Detour Ahead is the story of Cassie's best friend, Tracy Steele. Mourning the recent death of her father and unable to concentrate in her job as a crack-shot county prosecutor in Chicago, Tracy finally gives in to Cassie's pressure to take a break—for two months, in a time share north of San Diego.
EXCERPT
Traci Steele peered through the rain-splattered windshield of her rental car trying to focus on the taillights ahead. She'd climbed the foothills east of San Diego for nearly an hour. Abruptly, the traffic slowed to a snail's pace.
Why so slow? The rain was letting up some. Traci loosened her grip on the steering wheel to rub first one forearm and then the other.
She squinted trying to read the orange road sign. Damn. The sign grew clearer with each few feet she advanced: Detour Ahead.
A lanky deputy sheriff leaned down to answer her unasked question. "Sorry, ma'am, the road is closed. We had an oil tanker jackknife and roll on the slick pavement. This road likely won't be reopened until sometime tomorrow."
"I'm headed for Buteo. To the Live Oak Resort."
"No problem. Just stay on this route we're sending traffic over." The deputy gestured toward the narrow road to Traci's right. "About a mile down that road you'll have an option to come back to the main road you're on now. Don't take it. This detour is actually a short cut to Buteo, and the views can be spectacular. Just don't try going too fast."
"Thanks." Traci nodded, raking fingers through her hair. "I won't be rushing on these roads."
She took the right-hand turn. A small paint-chipped sign read "Buteo Canyon Road." Another stated "Open Range." What did that mean?
Three miles farther the road climbed sharply. It twisted and wove its way through deep ravines and across a dried-up creek bed. A bright yellow sign proclaimed: "Dip Subject to Flooding". Easing closer she looked up and down the ravine as far as she could see and then sped across. Safe, for the moment, anyway.
BLURB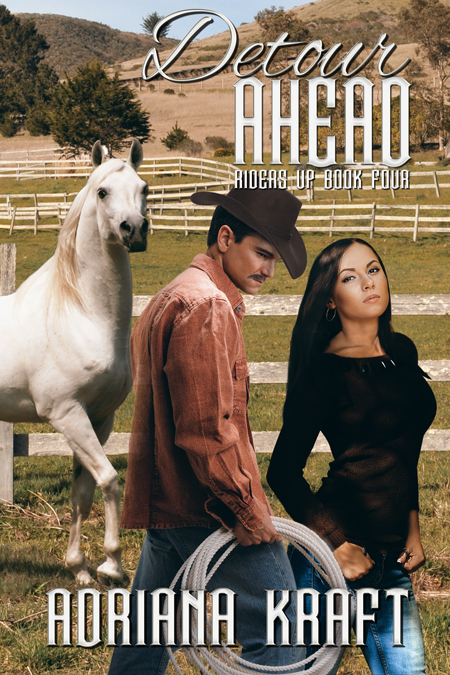 Threatened race horses, city slicker attorney, sexy California wrangler—what can possibly go wrong?
Hot-shot Chicago prosecuting attorney Traci Steele works tirelessly keeping rapists off the street to prevent other women from suffering the hell she's endured, so she resists her friends' insistence that she take a two month R&R in their California Live Oak condo—until they persuade her to help their rancher friend as a private investigator.
Though he runs the stables at Live Oak, well-muscled mustached wrangler Scott McCord much prefers working with the race horses he trains at his ranch, and he can't believe his old friends have sent a greenhorn female to help him with horse troubles.
The improbable dance between this mismatched pair barely fits in around the escalating suspense of whoever's after Scott's horses. Traci is as tenacious in her sleuthing as she is terrified about her inability to ever love a man. Can Scott succeed in gentling her—like he does his horses—before she flees in panic?
a Rafflecopter giveaway