Print #Giveaway – The Diary, two books in one! #MFRWAuthor @eXtasyBooks
Our autographed print giveaway for June is a two-for-one: The Diary and its sequel, Writing Skin, in a single print volume.
For a peek into The Diary, head over to this  blog post, How Could You, Luci? for an excerpt and a special link to the Diary Kate found at her sister's apartment…
Without giving away the ending of The Diary, here's more about Writing Skin: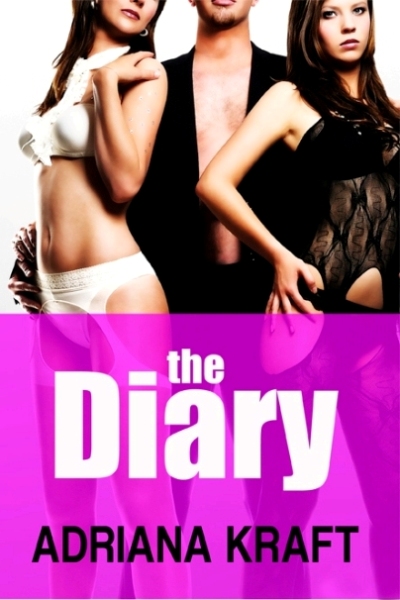 What would it be like to be romanced by not one but two potential partners, simultaneously?
BLURB
Luci Parker has finally achieved the career of her dreams as an erotic author – but the only romance in her life these days is in the books she writes. Long attracted to both men and women, Luci despairs of ever finding just one person to settle down with.
Owners of a South Side Chicago bookstore, Chai and Frank Ferguson eagerly devour Luci's books as fast as she can write them, and now they wonder if she might be the woman they've been looking for.
Frank is deeply in love with Chai but knows she'll never be complete without a woman to love as well. Can he match the passion of not one but two exquisite and complicated women at the same time? Will Luci even want him? And if Chai truly falls in love with Luci, will there be room for him?
EXCERPT
"How long has it been since you've even been out with a man?" Kate asked.
"Not long enough." Luci hugged herself against a shiver. "I don't seem to have what it takes for a guy to hang around."
"Nonsense, you probably intimidate the hell out of them. I don't think I've ever known a slip of a woman like you who intimidates so easily. I know, I know." Kate held up her palm. "You don't try to intimidate. Most guys probably aren't accustomed to dating women who write erotica."
"So true," Luci grinned. "Had a man ask me to take a taxi home once he heard about my writing. Another wanted me to crawl under the restaurant table and give him head as soon as I told him I wrote erotica."
"Sounds like something you'd do."
"In my college days, but even then I finished my drink before taking on an appetizer."
Kate blinked. "I'm not sure I needed to hear that. I still have moments wondering how we could ever be sisters."
"Half sisters." Luci stretched and yawned. "But you may be right. I think I've mellowed with age."
"That's not all bad. You need to find a partner to mellow out with."
"You don't give up, do you?" Luci rose from her desk. "I really do have a deadline to meet."
"All right, I'll go leave you to your fantasy world. You sure you don't want me to introduce you to our new assistant?"
Luci shook her head and hugged her sister tight. "No. And I won't change my mind." She stepped back and winked. "Maybe I should add a toy to my collection. It's been too long."
a Rafflecopter giveaway