Lisabet Sarai has a new holiday release, and it looks yummy!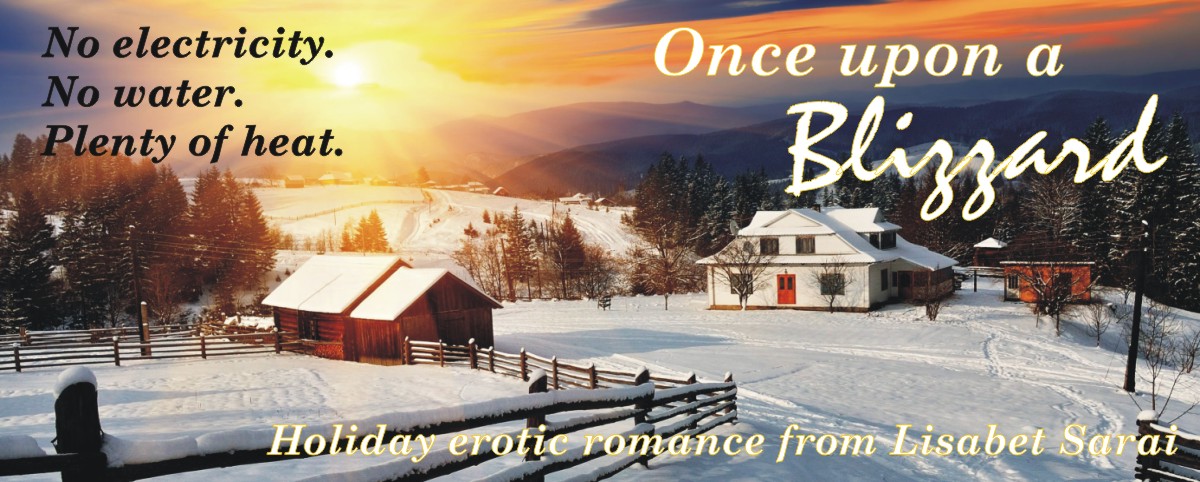 New England Nostalgia
For the past two decades I've resided in the tropics of Southeast Asia, but before we moved here, my husband and I lived in a rural town in the Pioneer Valley of western Massachusetts. The region offers fantastic natural beauty, wonderful local food, and a culture of easy-going individualism that suited us well. However, it also requires a certain level of fortitude from its inhabitants. One spends a significant amount of time and effort dealing with the environment: battling undergrowth, pulling weeds, raking leaves, shoveling snow, cleaning gutters, installing or removing storm windows and snow tires, checking the anti-freeze in the radiator and the oil in the furnace tank, storing summer clothing while exhuming winter garb and vice versa, catching and evicting mice and squirrels, and so on. Folks in the Pioneer Valley have to be tough.
New England winters are not as cold as some parts of the U.S., like Wisconsin or Minnesota, but they're far less predictable. I can remember sixty degree weather on Christmas Eve in some years, temperatures below zero in others. Ice storms are a real menace; one year an ice-laded bough snapped off one of our trees and thoroughly crushed the roof of my car. Then there was the morning I skidded on a snowy road on my way to work and rammed into a tree,   crumpling the front end like tin foil. Scary indeed.
No, New England was not for the faint of heart. After the easy life here in Asia, I can't imagine ever going back.
Nevertheless, I have incredibly vivid memories of New England's unique charms and I do find myself becoming nostalgic. One of the joys of being a writer that I can channel this nostalgia into my stories.
Once Upon a Blizzard draws heavily from my own experience. The farm house occupied by Gino and Harris is based on the home of our close neighbor (although they didn't have a hot tub in their back yard). The crispness of the winter air, the clarity of the winter sky, the distant clank of the snow plows when they finally arrive – I've been there.
The strangely freeing experience of being snowed in, without electricity, heat or running water is something I remember well. It's almost like a holiday. Time is suspended. You're forced to let go. You'll get dug out, eventually. You're not that worried, because of course you're prepared with wood for the fireplace, propane for the stove, candles and flash lights. That's just how New Englanders are.
My heroine in Once Upon a Blizzard grew up in the Pioneer Valley, but she has been working in Silicon Valley for a decade. In writing this story I was rediscovering, with her, the special magic of New England.
BLURB
No electricity. No water. Plenty of heat.
Suzanne and Gino have a history going back to high school, but for more than a decade the workaholic CEO has been thousands of miles from her New England home town.
A mistletoe kiss at a Christmas party rekindles the old spark and Suzanne finds some things do indeed get better with age. When Gino rescues her from a blizzard, though, she discovers that she's not the only love in his life. Gino shares his bed and his colonial-era farm house with taciturn painter Harris Steele.
Snowed in with two lusty men who truly seem to care, she wonders why she's so determined to return to her lonely West Coast life. Is there really a chance for a holiday happy ending?
X-RATED EXCERPT (MMF)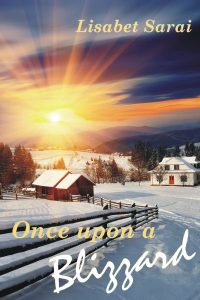 Harris urged Gino onto his hands and knees, crosswise on the king-sized bed. Kneeling behind, he pulled the globes of Gino's butt apart and wiggled his fingers back into the hole between them. "Still loose and juicy," he commented.
"Oh, yeah," breathed Gino. "Take me, lover."
Harris stroked his cock a few times then placed the knob against stretched ring of muscle and pushed. He held Gino open so that Suzanne could see the rigid length of flesh disappearing inch by inch into Gino's back passage.
"Oh, God!" Gino gasped as Harris filled him.
"Oh God!" echoed Suzanne, as her pussy clenched and her rear hole twitched with sympathetic pleasure.
Harris grasped Gino's hips and pumped his cock in and out. Gino relaxed and let Harris take him over. Gino's swollen cock jutted underneath him, bouncing against his belly each time Harris thrust into his ass. Suzanne ached to feel that bulk inside her. But she was the guest here—this was Harris' turf and she had to let him call the shots.
She slipped two fingers into her wet sex, hoping that the men wouldn't mind, and frigged herself in time with Harris' strokes. As Harris picked up speed, she did also, skirting close to the edge of climax. Then she backed off. She wanted to come with Gino inside her. She only hoped she'd get the chance soon.
Harris paused as if he had read her mind. He shifted position, kneeling back onto his heels and dragging Gino, still impaled, onto his lap. Gino's thighs splayed out on either side of his lover's. His erection pointed straight at the ceiling.
"Climb on," Harris instructed. "We'll see if he can handle both of us."
Suzanne didn't need a second invitation. She clambered over to their joined bodies, squatted above Gino's tempting bulk and settled down, swallowing him with her pussy.
Gino gasped as her heat enfolded him. He grabbed her shoulders, pulling her into a frantic kiss. Meanwhile, Harris flexed his thighs and drove his cock up into Gino's ass. The force sent Gino's rod deeper into Suzanne's body. Suzanne rocked in Gino's lap, her hands on his shoulders, her feet braced against Harris' thighs. The blond man didn't seem to mind. He just picked up the pace, ramming hard and fast into Gino's body and sending Gino's cock careening into her body in reaction.
Gino looked dazed. His lips were parted, hoarse breath forced out with each thrust. His hair was plastered on his sweaty forehead. Harris clasped him around the waist with strong, wiry arms. Every so often Suzanne felt the artist's long fingers circle the base of Gino's cock and give it a squeeze, brushing her cunt lips in the process and sending high voltage sizzling up her spine.
BUY LINKS
Amazon  US –  https://www.amazon.com/dp/B0BPMPZ7NG
Amazon UK – https://www.amazon.co.uk/dp/B0BPMPZ7NG
Smashwords –  https://www.smashwords.com/books/view/1263368
Barnes and Noble – https://www.barnesandnoble.com/w/once-upon-a-blizzard-lisabet-sarai/1142821106
Kobo –  https://www.kobo.com/us/en/ebook/once-upon-a-blizzard
Apple Books – https://books.apple.com/us/book/x/id6445045725
Add on Goodreads:  https://www.goodreads.com/book/show/65004121-once-upon-a-blizzard
ABOUT LISABET SARAI
I became addicted to words at an early age. I began reading when I was four. I wrote my first story at five years old and my first poem at seven. Since then, I have written plays, tutorials, scholarly articles, marketing brochures, software specifications, self-help books, press releases, a five-hundred page dissertation, and lots of erotica and erotic romance – more than fifty single author titles, plus dozens of short stories in various erotic anthologies, including the Lambda winner Where the Girls Are and the IPPIE Best Erotic Book of 2011, Carnal Machines. My gay scifi erotic romance Quarantine won a Rainbow Awards 2012 Honorable Mention.
I have more degrees than anyone would ever need, from prestigious educational institutions who would no doubt be deeply embarrassed by my chosen genre. Travel is one of my passions. I've visited every continent except Australia and Antarctica. Currently I live in Southeast Asia with my indulgent husband of more than thirty years and two exceptional felines, where I pursue an alternative career that is completely unrelated to my creative writing.