Welcome to another round of My Sexy Saturday, where authors offer seven words, sentences, or paragraphs from their work for your entertainment. Be sure to click on the graphic at the bottom of the page and visit the other participants.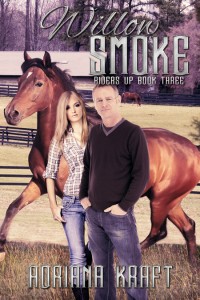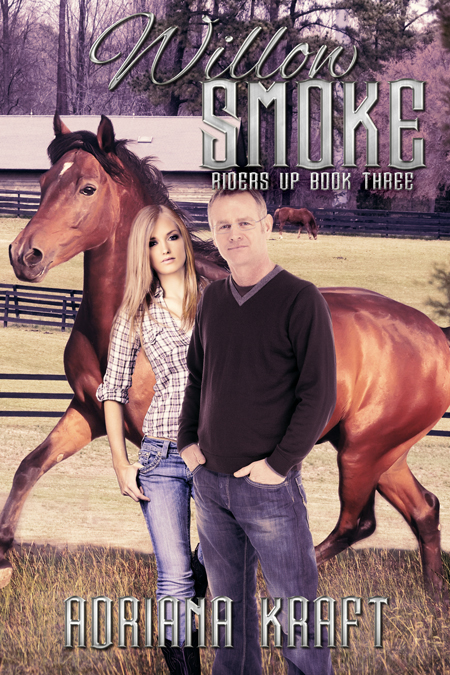 We've been watching things heat up between Nick and Daisy – Nick has just arrived at Daisy's apartment unannounced, rousting her out of bed by ringing the doorbell.
EXCERPT
"Morning, kid. Damn, you look quite fetching with sleep still in those lovely smoky eyes of yours." Nicholas Underwood strolled into her living room like he'd been there many times before, like he belonged. "Come on, girl. Get your butt in gear—hell, it's mid-morning. It's your day off. We're going to do Wrigley today. Enough of the books and pedigrees. I need a break. We need a break."
Daisy stood in the entryway as if her feet were poured in cement and she was still waiting for it to dry.
"You got any coffee here? I'll make it while you get into some clothes." Nick licked his lips. "Don't know why you bothered to put that robe on; it doesn't hide a damn thing unless you tie it."
Daisy's hands flew to her ears. "Stop. Stop talking, please. How did you get here?Why are you here? My robe!" She pulled the robe tight around her body and knotted the sash. Her cheeks must be scarlet.
"Damn, I hope you don't go answering the door like that for just any guy who happens by."
"Guys don't happen by without calling first. Now that you're here, you might as well make yourself useful. The coffee is on the counter in the kitchen. Two scoops for eight cups. I'm going to get dressed."
Daisy padded toward her bedroom with as much grace as she could muster and then slammed the door behind her so hard the hinges rattled.
The nerve of the man getting her out of bed. Was he checking up on her? A boyfriend could have slept over. Right! Well, it was possible. Yeah, and sewer rats can sprout wings.
Had he said something about the Cubs? Wrigley. The Cubs. What did you wear toa baseball game? Probably no different than the track. She tugged on a pair of white shorts and wiggled into a yellow spaghetti-string tank top. Under the tank top was a sheer bra that held things in place, but didn't cover much up. She touched each nipple playfully until they were on full alert. Looking in the mirror, she chuckled softly. Underwood had come to her uninvited; she wasn't about to run away and hide. He might think of her as a kid, but someday he'd realize she was more than enough woman for him to handle.
BLURB
When the chips are down, there's nobody there. Willowy blond Daisy Matthews has survived the Chicago streets with this mantra but is unprepared for the much older Nick Underwood's urgent pursuit. The wealthy businessman receives a thoroughbred in payment for a bad debt and is thrust into Daisy's world. She teaches him about horse racing; he teaches her about love. When Daisy's seamy brother-in-law threatens Nick's safety, she doggedly tries to stop him by herself, but flees to the familiar streets when he attacks. Can Nick find her in time – and if he does, will she still want him?
REVIEWS
Five stars at Amazon "Adriana Kraft has created memorable characters that linger long after the story has ended and I've closed the book. She has done what an author should–brought me into the book's world and made me care about the characters so that my world will not be the same as before their foray into it." Sheila G.
Five stars at Goodreads "Suspenseful, intriguing and truly romantic! What a fabulous story of the blending of two worlds… the plot twists and turns and keeps you on the edge of your seat and the pages turning." Risha C "…dreams can become reality, love can transcend age… Exciting, engaging and very entertaining story. The character interplay is spot on and the story is extremely well written." Donna H.
BUY LINK