Coming September 15! Here are seven sexy sentences from our next release, The Reunion.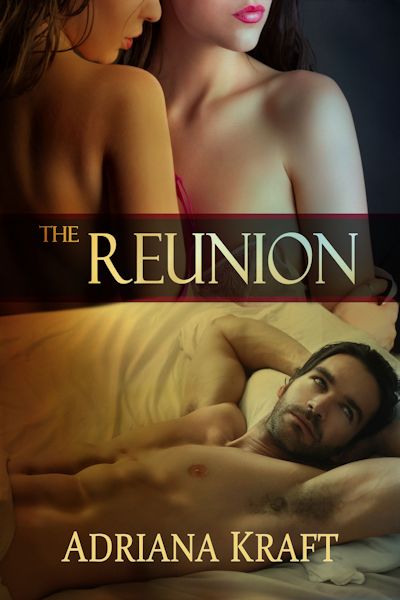 Cranking one eye open, Sarah Atkinson confirmed the obvious. There was a man in her bed. She hadn't seen one of them naked in years.
She carefully memorized his rippling muscles rising and falling gently in sleep. The dark-haired hunk wasn't just any man. He was Adam Granger!
Absently, Sarah threaded fingers through her moist pussy curls.
ARCs
Advance Review Copies are available. Contact us using the link in the right hand sidebar to request a copy for review.
BLURB
Dark and brooding, Adam Granger was always the bad boy out of reach—but now he's in Sarah Atkinson's bed, the morning after their twentieth high school reunion. When Adam beats a retreat to his Pacific Palisades estate, former good girl Sarah throws caution to the wind and pursues him.
Petite copper-skinned Maria Ramirez greets Sarah at Adam's front door. The former exotic dancer doesn't challenge Sarah's assumption she's the maid—how long will it take the tall dark-haired beauty to figure out Maria is Adam's live-in lover? Better yet, how long before Maria can entice her into their bed?
Determined not to rock his hard-won lifestyle, Adam resolves to push Sarah past her sexual limits so she'll leave. When she stays, he watches helplessly as the two women fall in love with each other. Will they shut him out? And, if they let him in, what must he sacrifice?
CONTEST
Subscribe to my monthly newsletter (upper l.h. sidebar) and leave me a comment to be entered for this month's prize, a $10 gift certificate!
Click on the graphic below
to link to the other Sexy Saturday posts: