Thank you, Lynn Crain, for organizing this weekly hop, where authors share seven words, sentences or paragraphs from a novel for readers' enjoyment.
In that spirit, here are seven sentences from one of the scarf scenes in The Best Man, recently released by my husband and myself under our new indie imprint, B&B Publishing:
 EXCERPT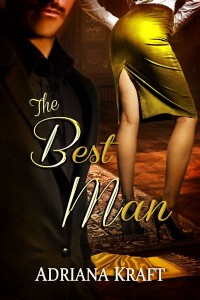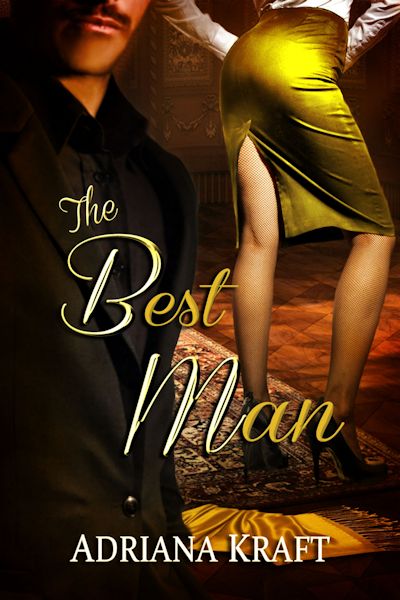 "That tickles," Kitty squealed, clearly not trying at all to hide her broad smile.
"I thought it might," Jared said, letting the fringe of the long yellow Thai silk scarf draped around her neck graze the taut nipple of one breast.
"Don't ignore the other one."
"I don't intend to." He let the scarf dip in her cleavage. He laughed when her eyes rounded, then he let the sash rest against the other breast before dragging it up and over the hard nipple.
"Torture," Kitty purred, "but sweet torture."
BLURB
Bad boy meets bad girl – is that all there is?
Passionate, hard working and every inch a business woman,Chicago realtor Kitty Paige likes her sex raw and edgy, and sees no reason to limit herself to just one man. Never married and not quite forty, the striking blonde has successfully raised her daughter, Susan, and is already pushing her new-found freedom to the limits.
Wealthy commodities middle-man and race horse owner Jared Jacobs is father of the best man at Susan's wedding. He is smitten by the vision in yellow who exudes sex as she escorts her daughter down the aisle. Also single, the handsome mustached California ranch owner with mischievous eyes views his sex life as a series of splendid love affairs, and sets out to make Kitty next on the list.
Together and apart, their chemistry is explosive, and their sparkling repartee and steamy sex catch both partners by surprise. Jared is first to recognize he's fallen in love. When Kitty panics, can Jared finesse his every move and reel her in?
BUY LINK
CONTEST
In case you hadn't guessed, I'm very fond of the yellow Thai silk scarf Jared sent Kitty to soften her up after their disastrous first meeting. I've traveled in Thailand and fell in love with the luster and sensuality of Thai Dupioni silk. I wish I'd brought back yellow, but I've had to settle for purchasing this batch here in the US. I'll be doing the finish work on the fabric to give the scarf a fringe – and you have a chance to win it (U.S. delivery only)! Leave a comment here to enter. Leave more comments on any of our Tour Stops to increase your chances, or visit our blog and leave a comment on any post about The Best man for even more entries. No purchase necessary. Contest runs through July 31
Click on the graphic below
to link to the other Sexy Saturday posts: