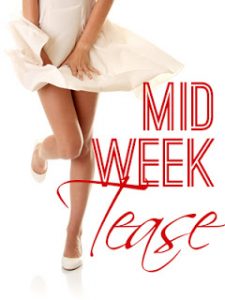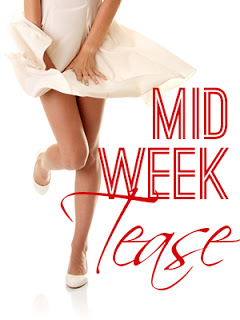 We're getting ready for a new romantic suspense release in March, so we thought we'd feature one of our already released suspense books. In case you didn't know, in addition to erotic romance for two, three, or more, we write sizzling romantic suspense. With backgrounds in criminology and counseling, we combine our expertise in the criminal mind, trauma, healing and human nature with a passion for robust sexuality and life-long vitality. Readers can count on our Romantic Suspense line for "warmth, blazing hot sex, and well-developed characters" (Romance Junkies Reviews) as our hero and heroine battle outer threats and inner demons to stay alive and fall in love.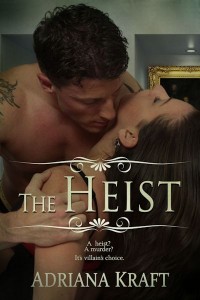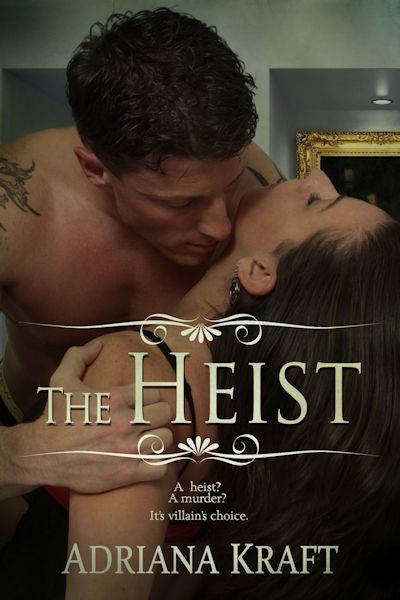 In The Heist, Ted and Kara have a dangerous pair of villains to thwart, but they both still like to tease:
EXCERPT
Ted exhaled slowly. "And do you think I'll ever get to know you?"
Kara giggled softly. "Not in the way you're thinking." She thrust out her chin. "At least not while you're working this case."
He took his time to chew on that information. "Fair enough," he said. He wished he knew what he done or said to disarm her. Maybe it had been the memory of their brief encounter. "Not that I need more incentive to wrap this museum situation up quickly." He paused. "Do you suppose we'll be able to hug now and then like friends, now that we've cleared the air? Shaking hands seems so stodgy."
Kara laughed quickly and then peeked over at him with a devastating smile. "As long as you don't paw my boobs."
Smiling, he didn't miss a beat. "How about your rear?"
She arched an eyebrow at him. "That is a different matter. Your large hands did leave a pleasant impression on my ass."
So she didn't mind a little flirting even while he worked the case. "Good. I believe in first impressions, and I always like to be clear about the rules of the game. Now maybe you should tell me how you think one or more people entered the museum supposedly without a key."
She scrunched her mouth. "So do you play by the rules?"
"I didn't say that. I just like to know what they are."
BUY LINK
Print and Ebook          

BLURB
A heist? A murder? It's villain's choice.
A special-order art theft? Tedious, but seamless – until small town museum director Kara Daniels calls in the experts. Furious her favorite trio of priceless impressionist paintings has been stolen from its traveling exhibit on her watch, Kara is determined to save not only the paintings, but her future in the art world. She'll stop at nothing to entrap the thief.
Ted Springs knows the underbelly of the criminal world a little closer than he might like—but he's turned it to good advantage, first as a police officer, and now as detective for the Upper Midwest Arts Council. His job? To guarantee the security of the valuable paintings in the Council's traveling exhibits
Heat sizzles when Ted and Kara collide—can they work together, before it's too late?
Be sure to check out the other sexy authors on this hop!