This month we're giving away one autographed print copy of Detour Ahead. The giveaway lasts all month – of course, you can always read it free at Kindle Unlimited! Contest details after our Sunday Snippet.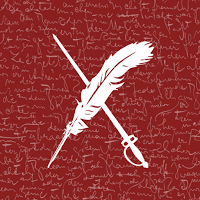 Book Four in our Riders Up series is the story of Cassie's best friend, Tracy Steele. Mourning the recent death of her father and unable to concentrate in her job as a top county prosecutor in Chicago, Tracy gives in to Cassie's pressure to take a break—for two months, in a time share north of San Diego. Following a harrowing drive on a winding detour, Tracy finally pulls in at the resort.
When Traci wakes the next morning, she dons her robe and heads out to the balcony to sit with her coffee, her banana, and a book…
EXCERPT
Cocking her head to the left, Traci was puzzled by sounds coming from up the street—a steady bop, bop, bop. Curious, she stared as the noise came closer and closer.
"Oh, damn," she muttered. Below her balcony, not fifty feet away, came the wrangler she'd seen the afternoon before, only now he was astride a black horse followed by three other horses and riders. The sound of horse hooves rhythmically hitting the pavement was steady and loud.
Quickly, before he could notice her staring at him, Traci ducked her chin and focused on her book while watching him out of the corner of her eye. Up close, he was more than she'd imagined. Many women would think he was a heartthrob for sure. His body displayed that natural toned and muscled look, a product of hard work rather than the often exaggerated look acquired in a gym. She swore his full brown mustache twitched when he passed by. He moved with the horse as if they were of the same body.
BLURB
Hot-shot Chicago prosecuting attorney Traci Steele works tirelessly keeping rapists off the street to prevent other women from suffering the hell she's endured, so she resists her friends' insistence that she take a two month R&R in their California Live Oak condo—until they persuade her to help their rancher friend as a private investigator.
Though he runs the stables at Live Oak, well-muscled mustached wrangler Scott McCord much prefers working with the racehorses he trains at his ranch, and he can't believe his old friends have sent a greenhorn female to help him with horse troubles.
The improbable dance between this mismatched pair barely fits in around the escalating suspense of whoever's after Scott's horses. Traci is as tenacious in her sleuthing as she is terrified about her inability to ever love a man. Can Scott succeed in gentling her – like he does his horses – before she flees in panic?
Night Owl Reviews Top Pick This is a story about letting go of your past so you can move on to your future…Add into this touching story of recovery a mystery that will keep you guessing to the very end, and you've got a story you won't be able to put down. Angi
a Rafflecopter giveaway