This month we're giving away one autographed print copy of Detour Ahead. The giveaway lasts all month – of course, you can always read it free at Kindle Unlimited! Contest details after our Sunday Snippet.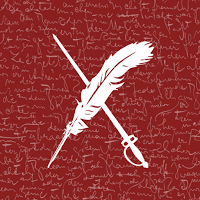 Book Four in our Riders Up series is the story of Cassie's best friend, Tracy Steele. Mourning the recent death of her father and unable to concentrate in her job as a top county prosecutor in Chicago, Tracy gives in to Cassie's pressure to take a break—for two months, in a time share north of San Diego.
Having decided she's put off long enough meeting the man Cassie wants her to help, Traci heads for the resort horse barns…
EXCERPT
Carefully placing one foot directly in front of the other like a fox, Traci entered the stable.
The pungent odors of horse manure and leather greeting her weren't totally unpleasant, but she preferred those of the Arboretum, or Lake Michigan. Traci stepped down the middle of the stable avoiding the outstretched heads of horses seeking attention and treats.
How could she appear casual when every animal in here wanted a piece of her? Where the hell was McCord? He popped up when she didn't want to see him and vanished when she did.
Traci glanced down at her white tennis shoes. They were the best she could do; she didn't own a pair of boots, and tennis shoes had to be better than sandals or heels. She frowned—her shoes were not going to come out of this adventure untarnished. At least she'd had sense enough to put on a pair of jeans, and the light sweater helped with the chill.
Coming to the end of one barn, Traci saw an imposing sign at the entrance to another declaring that resort guests were not allowed beyond that point. She paused and lifted her chin. Although she was a resort guest, she was here on business—and she might be a city girl, but she knew better than to shout in front of a barn full of horses to get McCord's attention.
BLURB
Hot-shot Chicago prosecuting attorney Traci Steele works tirelessly keeping rapists off the street to prevent other women from suffering the hell she's endured, so she resists her friends' insistence that she take a two month R&R in their California Live Oak condo—until they persuade her to help their rancher friend as a private investigator.
Though he runs the stables at Live Oak, well-muscled mustached wrangler Scott McCord much prefers working with the racehorses he trains at his ranch, and he can't believe his old friends have sent a greenhorn female to help him with horse troubles.
The improbable dance between this mismatched pair barely fits in around the escalating suspense of whoever's after Scott's horses. Traci is as tenacious in her sleuthing as she is terrified about her inability to ever love a man. Can Scott succeed in gentling her – like he does his horses – before she flees in panic?
Night Owl Reviews Top Pick This is a story about letting go of your past so you can move on to your future…Add into this touching story of recovery a mystery that will keep you guessing to the very end, and you've got a story you won't be able to put down. Angi
a Rafflecopter giveaway