Welcome to MidWeek Tease, where authors share tempting snippets to tide you over till the weekend. A huge shout out to author Angelica Dawson for hosting our blog hop every week!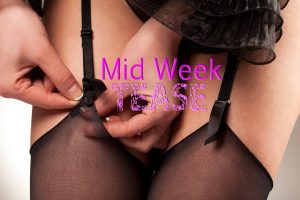 Cherry Tune-Up is FREE at this LINK from now through April 25 – can we tempt you with an excerpt from our pirate scene?
EXCERPT
Rough fishnets decorated the shadowy walls. Bobbi Jo could make out swords and chests in the dim light. She had been blindfolded until Joy had escorted her to the bed. The air was pungent with incense and smoke. Burning candles provided only shimmering light. Soft sultry drumbeats played in the background.
Earlier in the evening, Joy had given her a bubble bath, massaged oil into her pores and perfumed her body with an exotic scent she couldn't identify. She glanced at Joy sitting across from her in a chair. Joy's white gown matched her own.
Was she a virgin waiting for her seducer? Or a sacrifice waiting for a pagan priest?
Before she could answer that question, the door opened and Jack sauntered into the room. Bobbi Jo gasped. She hardly recognized him. Yet it was him—so real, so manly, so sexy. He wore a white frilly shirt open to his navel, showing plenty of dark chest hair, and loose trousers that buttoned up the front. His face was fierce. He crossed his arms over his chest. He looked like a pirate.
"I've come for the stowaway's passage fare," Jack said gruffly to Joy.
Joy shook her head. "She has no coin upon her person."
"Then how does she expect to gain passage?
BLURB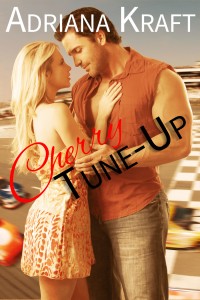 She's desperately seeking a sex tutor – what if he demands total control? 
Desperate for a crash course in lovemaking, Bobbi Jo Martin seeks out her childhood best friend. A successful contractor with NASCAR dreams, Jack Day has never forgotten her—but how will he protect his heart?  In a moment of sheer genius he decides to play the role of master…
Here's where to download Cherry Tune-Up FREE – plus you'll find sixteen other FREE Erotic Romance novels to tempt you!
https://claims.instafreebie.com/gg/xSNVyrBwp3y3lG
~ o ~ o ~ o ~ o ~ o ~
Be sure to check out the rest of the Midweek teases from these marvelous authors: