Welcome to MidWeek Tease, where authors share tempting snippets to tide you over till the weekend. A huge shout out to author Angelica Dawson for hosting our blog hop every week!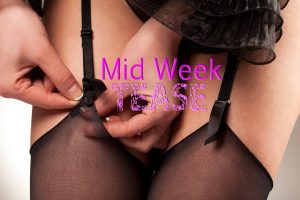 Hot short stories, one for every day in July! Check them out at Extasy Books.


We're excited ours is releasing this coming Sunday, July 30. Here's a little four-way action from our swinging couples in Hot to the Touch:
EXCERPT
Brett heard Kim sigh deeply and then felt her prop herself up off his chest. She wiggled her lower body, testing their connection. He opened his eyes to see her grinning happily.
"Hmm. You didn't come." She gave him a half-hearted pout. "You have more for me, no?"
"Do you want more?"
"Absolutely. This time I will begin. This time don't hold back. If we do much more than this, I will be a wreck for a week. And my husband won't be pleased."
Brett glanced over at Paul, who was intertwined with Jen. Both were watching them intently. "We wouldn't want your husband to be unhappy," he said. "We'd like to be invited back."
"Not a problem," Kim said. "Besides, he looks like a very happy man at the moment."
"And Jen looks quite satisfied. They seem content to watch."
Kim chuckled and leaned over to kiss him lightly. "Then let's put on a show for them. I like being watched."
BLURB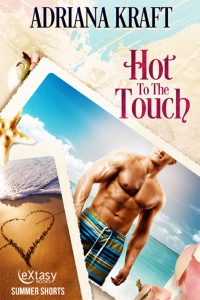 Can the summer get any hotter? Escaping Southern Indiana summer heat, swingers Brett and Jen check out a Minnesota clothing optional RV resort, where the rules are very different from the swing lifestyle venues they're used to. When they spot a hot looking couple in the swimming pool, they're definitely interested, but they know better than to make the first move. Will Paul and Kim turn out to be players, or will Brett and Jen get a cold shoulder?
Watch for release July 30 at http://extasybooks.com
SALE
All our backlist books at Extasy are on sale at this LINK, 25% off, for the entire month of July!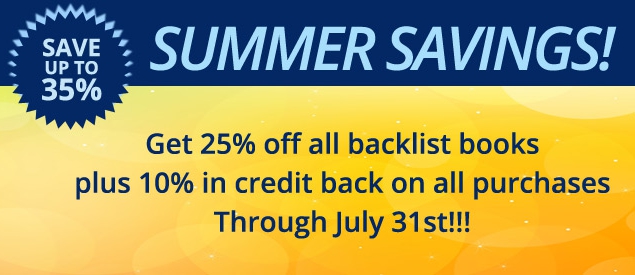 And don't forget to check out all the other yummy teases waiting for you at this link: