Welcome to MidWeek Tease, where authors share tempting snippets to tide you over till the weekend. A huge shout out to author Angelica Dawson for hosting our blog hop every week!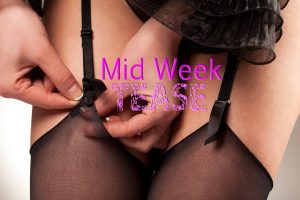 Out Now!
It's Release Day for Meghan's Playhouse Book 4:
EXCERPT
"Don't get your hopes up about what I can do," Meg responded. "I'm no Houdini. I've been able to help couples discover what they wanted who maybe didn't recognize it before. Maybe a little more than that. But I don't work miracles. In the end, partners have to work out matters for themselves."
Lisa dropped her gaze, and Meg could see more tears streak down her face.
"Don't look so dismayed. I didn't say I wouldn't try to help. We'll put our heads together and see what's possible." Meg paused. "You do know, though, it's at least possible that when Bryce learns you're bi, he'll walk away? I certainly don't understand why, but that is a possibility."
"That's why I'm stymied. But Christmas is coming soon. I can't wait much longer. I've got to find a way and let whatever happens happen."

Title: A Ring for Christmas
Series: Meghan's Playhouse
Book Four
Author: Adriana Kraft
Length: 11,000 words
Genre: Erotic Romance, ménage, LGBT
Heat Level:
Four flames (explicit sex, M/F, F/F;
Ménage, F/F/M, F/M/F; explicit language)
BUY LINK
http://www.extasybooks.com/special-collections/2017-holiday-countdown/
BLURB
A ring for Christmas? Sometimes what you hope for and what you fear are one and the same.
In Las Vegas for a brief stint in a musical revue and ready for some uncomplicated sex with a kindred spirit, Meghan Keenan is only too happy to resume connections with her sometimes lover, Lisa Perkins.
But Lisa's in a quandary. Her most recent boyfriend has suddenly become serious, with hints of a diamond ring in her future—and she's never told him she's bisexual. What if he freaks? What if he makes her choose?
Professional photographer Bryce Henry spends his days up close and personal with beautiful models and actresses. Now he's deeply in love with Lisa and ready to pop the question, but even he wonders about long term fidelity. What does he want, and how bad does he want it?
What will happen when Meg takes hold of Lisa's problem and runs with it?
~ o ~ o ~ o ~ o ~ o ~
PARTY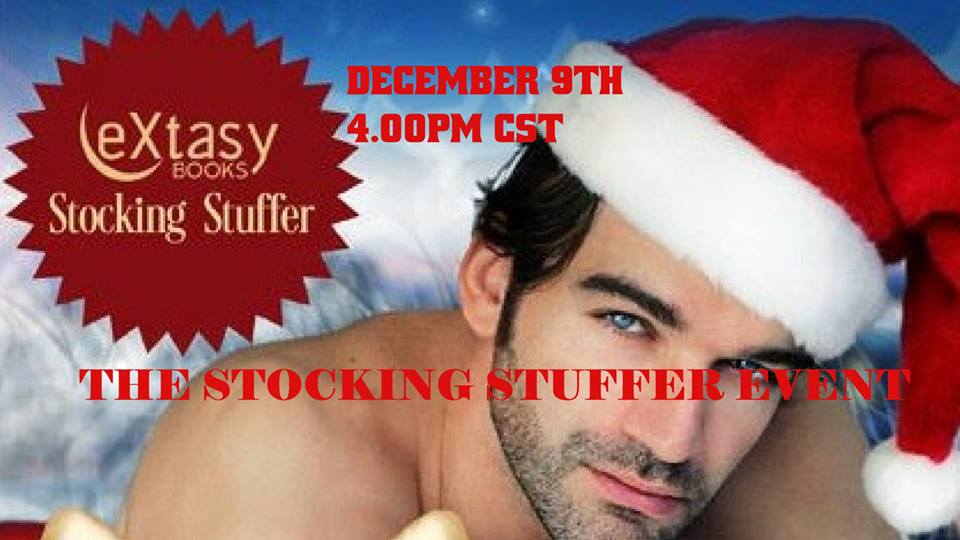 Mark your calendar for December 9! Join me and Extasy authors Seelie Kay and Charlie Richards to party down and celebrate our hot Stocking Stuffer releases!
Games, prizes, excerpts, maybe even virtual champagne.
PARTY DETAILS
Can't wait! Sign up at the link, then come back to the link at Party Time on Saturday and be there!
~ o ~ o ~ o ~ o ~ o ~
Be sure to check out the rest of the Midweek teases from these marvelous authors: