Welcome to the Hump Day Hook Giveaway Day! To enter for a download of Aria Returns, leave a comment answering the question at the bottom of the page.
Today is release day! Hubs and I have been living with this book a long time, and with Aria (I wish!) even longer. The love goddess Aria is one of those characters who never leaves, and we finally bowed to her wishes and wrote down her newest story, just as she told it to us. We've been excited to explore the realm of tantra and sacred sex again (you knew a goddess would take us there, right?), so here's a sample of her technique for your enjoyment!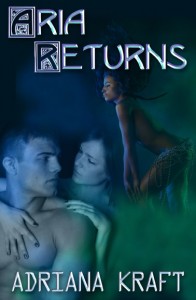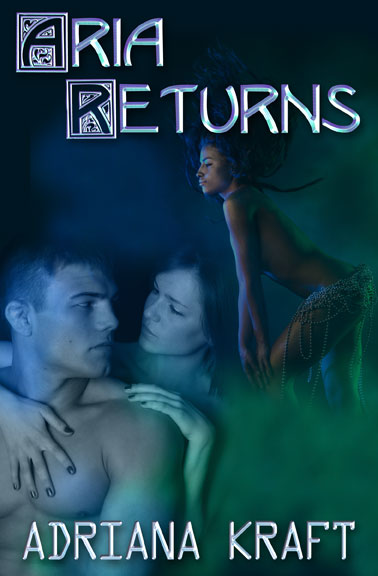 BLURB
Traumatized by the boyfriend from hell, Amber Heath makes a desperate plea for help—and is shocked when the immortal love goddess Aria materializes and whisks her away to a nineteenth century Carnivale.
Jeff Conway is still reeling from his fiancé's betrayal and not about to risk his heart. But he's more than willing to play with the spunky sprite Aria brings to meet him at Carnivale.
Sometimes watching, sometimes joining in, and always coaching, Aria launches Amber and Jeff on an erotic journey back to health and playfulness. But even the love goddess can't force them to love each other.
BUY LINK
EXCERPT
"That's right," Aria said. "You have her right on the edge again. Don't make her come. Slow. Steady."
Jeff nodded at the goddess while trying to breathe through his nose. He watched Amber blink her eyes and wet her lips, her eyes glazing over.
"I'm okay," she whispered, answering his unspoken question. "How are you doing?"
"Okay," he nodded in turn. "I doubt I've ever been deeper." She lay beneath him with her feet flat against his chest and her knees drawn back to touch her breasts. He had one hand around her ankle and the other covered her knee. Her grip on his thigh was tight.
Amber twisted her head to look at the goddess. "How much longer?"
Aria leaned over to wipe Amber's perspiring brow. "We'll stay with this position a little longer, then we'll try something different."
"You didn't answer my question."
"Soon," Aria said, kissing Amber's mouth lightly. "Soon." She backed away. "You're working on a huge one, girl. Notice how each time you approach an orgasm and then back away from it, the next time you can climb just a little bit higher."
Be sure to catch all the
Hump Day Hook excerpts at this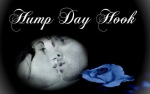 We'd love to hear what you think is going to happen next…leave a comment with your answer to enter for a free download of Aria's Return.