I loved Annabeth Leong's tips for Werewolf Sex in her guest post here on Monday – in keeping with that theme, here's a teaser from one of my favorite scenes in The Best Man. Jared has just shown up in Chicago unannounced – looks like Kitty's up to the challenge! Scroll down for the contest.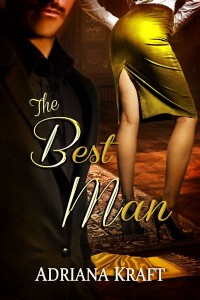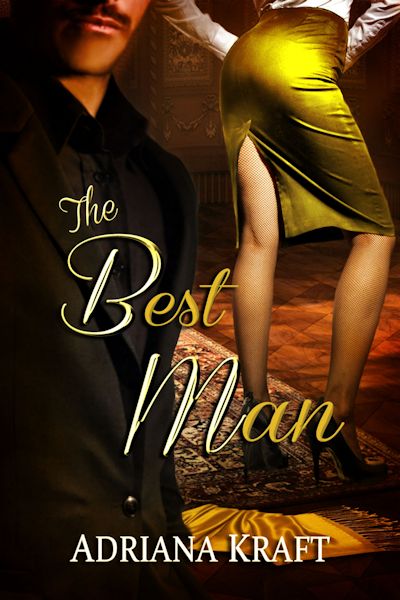 Fifteen minutes from the time they got into her Mercedes, they were clambering out of the car. Kitty fumbled with her keys but finally succeeded unlocking the front door. She led Jared into her grand entryway and closed the door on the outside world.
"Welcome to my house," she said, leaning against the door. She reached out and traced the length of his mustache. "Would you like a tour?"
He shook his head. His eyes darkened. "Not of the house. Later."
She undid the top button of his shirt. "Would you like a drink?"
Again he shook his head and kept his gaze on her fingers as they moved to the next button. She watched him and undid one more button before lowering her head to nibble on his chest hairs.
"Damn," he muttered into her hair, "this is as good a spot as any."
She chuckled against his chest as he tried with little success to slip his fingers inside the back of her jeans. She reached between them to undo the snap. His hands immediately seized the advantage, sliding under her panties to cradle her rear. His fingers kneaded her butt cheeks and she purred against his pecs.
She used both hands to work on his buckle. This was proving to be a damn good spot. He might as well learn right away she didn't require lace and frills, not that she didn't enjoy them from time to time. She'd introduce him to her bedroom later. Right now there was a more important introduction she wanted to make.
The Best Man is available at Amazon.com
CONTEST
The Silk Scarf Contest We don't want to give away any secrets, but the yellow scarf that's just dropped to the floor between Jared and Kitty on their cover has some very special scenes of its own in the book – and you have a chance to win it (U.S. delivery only)! One lucky reader will win a hand-finished yellow scarf made of genuine Thai Dupioni silk, just like Kitty's. All you have to do is leave us a comment about The Best Man any time all month, here on our blog or on our blog tour. 
Be sure to catch all the
Hump Day Hook excerpts at this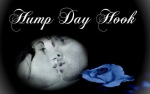 We'd love to hear what you think is going to happen next…