We are so pumped – The Best Man just received a Top Pick at The Romance Reviews. 
We've been talking a lot about our bad girl heroine, Kitty Paige. For Hump Day Hook this week, we thought we'd give you a peek into her softer side, at least a little.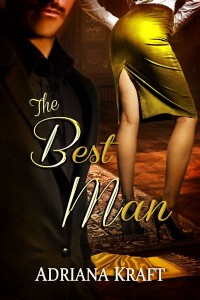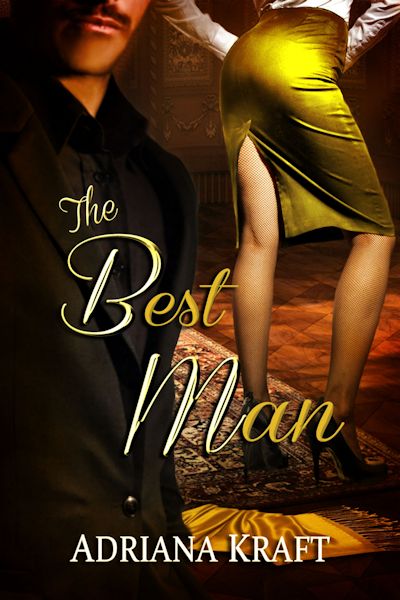 EXCERPT
Lifting a leg above the steamy, sudsy water, Kitty washed it carefully. She paid it the same sort of attention she'd devoted to her other leg, her arms, her breasts and her loins. There wasn't much she enjoyed more than a thorough soak and scrubbing. Like lovemaking, she believed a bath should seldom be rushed.
She'd realized long ago that for her, bathing was an act of self-love. She had no qualms about that. There was long period in her life when she hadn't had the time for such pleasure.
Kitty tucked her leg back under the hot water and rested her head on the lip of the tub. This was a luxury she'd earned. Never again would she work for a boss—male or female. She thoroughly enjoyed being her own boss. Any mistakes she made were hers. The same could be said for her successes.
The Best Man is available at Amazon.com
CONTEST
The Silk Scarf Contest We don't want to give away any secrets, but the yellow scarf that's just dropped to the floor between Jared and Kitty on their cover has some very special scenes of its own in the book – and you have a chance to win it (U.S. delivery only)! One lucky reader will win a hand-finished yellow scarf made of genuine Thai Dupioni silk, just like Kitty's. All you have to do is leave us a comment about The Best Man any time all month, here on our blog or on our blog tour. Contest runs through the end of July.
Be sure to catch all the
Hump Day Hook excerpts at this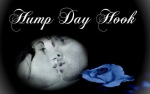 We'd love to hear what you think is going to happen next…