This month we're giving away one autographed print copy of Detour Ahead. The giveaway lasts all month – of course, you can always read it free at Kindle Unlimited! Contest details after our Sunday Snippet.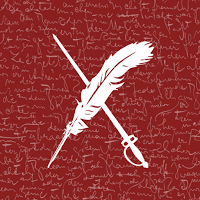 Book Four in our Riders Up series is the story of Cassie's best friend, Tracy Steele. Mourning the recent death of her father and unable to concentrate in her job as a top county prosecutor in Chicago, Tracy gives in to Cassie's pressure to take a break—for two months, in a time share north of San Diego.
Today's except follows last week's, in the resort barns…
EXCERPT
Becoming slightly steadier on her feet, Traci continued her search for McCord. She heard a male voice and slowed her approach. The voice was coming from the end stall.
"You're gonna be okay, girl."
Traci warmed at the man's soothing tone.
"You just took a bad step, that's all. Don't know who was more startled, you or the bobcat. This wrap will help keep the swelling down. I'll check on you later."
Traci knew immediately when Scott McCord saw her standing there staring wide-eyed like some kid on her first visit to a zoo. His eyes narrowed and then grew cold.
BLURB
Hot-shot Chicago prosecuting attorney Traci Steele works tirelessly keeping rapists off the street to prevent other women from suffering the hell she's endured, so she resists her friends' insistence that she take a two month R&R in their California Live Oak condo—until they persuade her to help their rancher friend as a private investigator.
Though he runs the stables at Live Oak, well-muscled mustached wrangler Scott McCord much prefers working with the racehorses he trains at his ranch, and he can't believe his old friends have sent a greenhorn female to help him with horse troubles.
The improbable dance between this mismatched pair barely fits in around the escalating suspense of whoever's after Scott's horses. Traci is as tenacious in her sleuthing as she is terrified about her inability to ever love a man. Can Scott succeed in gentling her – like he does his horses – before she flees in panic?
Night Owl Reviews Top Pick This is a story about letting go of your past so you can move on to your future…Add into this touching story of recovery a mystery that will keep you guessing to the very end, and you've got a story you won't be able to put down. Angi
a Rafflecopter giveaway