Welcome to Book Hooks, a Wednesday offering by members of Marketing For Romance Writers to share a little taste of our work and entice you into wanting more! Click on the graphic at the end to travel to other Book Hook posts, and enjoy!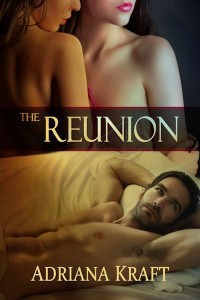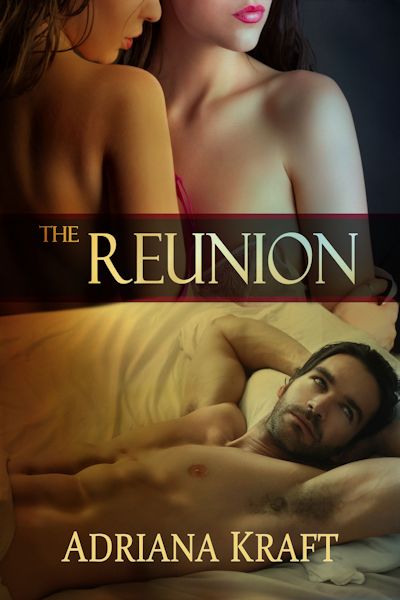 The Reunion, 2014 recipient of the Bisexual Book Award for Erotic Fiction, has just received five new stars at Amazon: "Smoking hot sex without leaving the reader behind."
BLURB
Dark and brooding, Adam Granger was always the bad boy out of reach—but now he's in Sarah Atkinson's bed, the morning after their twentieth high school reunion. When Adam beats a retreat to his Pacific Palisades estate, former good girl Sarah throws caution to the wind and pursues him.Petite copper-skinned Maria Ramirez greets Sarah at Adam's front door. The former exotic dancer doesn't challenge Sarah's assumption she's the maid—how long will it take the dark-haired beauty to figure out Maria is Adam's live-in lover? Better yet, how long before Maria can entice her into their bed?
Determined not to rock his hard-won lifestyle, Adam resolves to push Sarah past her sexual limits so she'll leave. When she stays, he watches helplessly as the two women fall in love with each other. Will they shut him out? And, if they let him in, what must he sacrifice?
EXCERPT
How badly had she infuriated Adam? She'd turned the tables on him and he didn't like it one bit. Neither of them had said a word until they'd arrived at his bedroom, and then he'd been cryptic. "Stand right there," he'd commanded.
And there she stood, facing a floor length mirror with Adam standing behind her looking darkly at their reflections in the mirror. She locked her gaze on his and reached behind her for the tie of her dress.
"No," he said, hoarsely. "I've wanted to do that all night."
BUY LINK