Welcome to Book Hooks, a Wednesday offering by members of Marketing For Romance Writers to share a little taste of our work and entice you into wanting more! Click on the graphic at the end to travel to other Book Hook posts, and enjoy!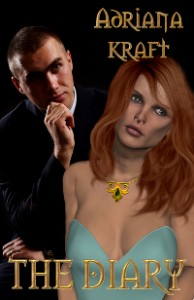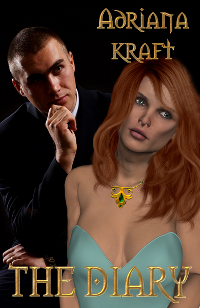 Do you have an older sister? If you kept a diary, would she read it? Kate's younger sister, Luci, has disappeared, but when Kate stops by Luci's apartment to water her plants, she sees the diary on Luci's desk. Here's what Kate reads:
January 5
I'm in love. He looked at me with lust filled eyes. I must be the luckiest girl alive. G.C. is such a hunk. I have a hard time breathing just thinking of him naked. I might die on the spot if I ever have the chance to see him in the flesh. And he has a brilliant mind. And he wants me. I know he does.
January 7  
I've made a date with G.C. Well, not actually. He doesn't know it's a date. I have an appointment to meet with him in his office to go over my essay.
What to wear? Something provocative, but subtle. He wouldn't be satisfied with a slut. There are a lot of those parading before him on a daily basis. He has a reputation of being a Don Juan with the women, but he's the one who takes the initiative. I've seen him at more than one social function with a sexy woman draped on his arm.            
I can be as sexy as any of them. And I'd do anything for him. I'd be his love slave. I'd be his wife. He only has to ask.
…
Wow! That was something. G.C. could hardly keep his eyes off my swollen nipples. They did show off nicely under a nearly sheer white blouse. I do like being trim; that makes wearing a bra an inconvenience, not a necessity. I think he was undressing me in his mind as we were discussing Chaucer. I sure know I was undressing him.  
Damn, when will I see the real thing? I know his cock will be large. Probably larger than any man I've been with. So how do we get from here to there?
I wonder what my sister would tell me to do. Maybe I should ask her. No. For once, this is my adventure. She doesn't have to know about it or live her love life vicariously through me.
BLURB
Lust, revenge, dark sexual escapades and the mysterious disappearance of her younger half sister, Luci, will take art curator Kate Noble on a whirlwind transcontinental journey. The diary Luci's left behind paints vivid images of shameless erotic exploits with a rake named only as G.C.
Can Kate learn enough under the delightful hands of her bisexual best friend, Gina, to ensnare the sensual and elusive Professor Grayson Cosgrove into a marriage proposal of her making? Can she find Luci before it's too late? If only she could read between the lines.
The Diary ~ never have the secrets of another been so electrifying!
BUY LINKS
REVIEWS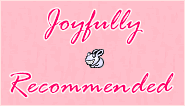 Joyfully Reviewed: Recommended Read "The Diary was a fan-frickin'-tastic read! I didn't want to put it down to do anything else, and when I did, I was just chomping at the bit to pick it back up again. The growth and development of Grayson and Kate was well-written and very realistic. And the sex scenes? Oh, man, talk about hot!"~ Tera

CoffeeTime Romance:




"Ms. Kraft takes you to a world where anything and everything can and will happen. Be open minded and dive into this erotically charged, passionate story. All your preconceived notions will disappear into thin air. The intimacy is genuine and breathtaking." ~ Krista