We're so excited to have this fabulous Jimmy Thomas cover for our upcoming release, Cherry Tune-Up! Scroll to the bottom to enter for a Cherry Tune-Up coffee mug and a download of the book!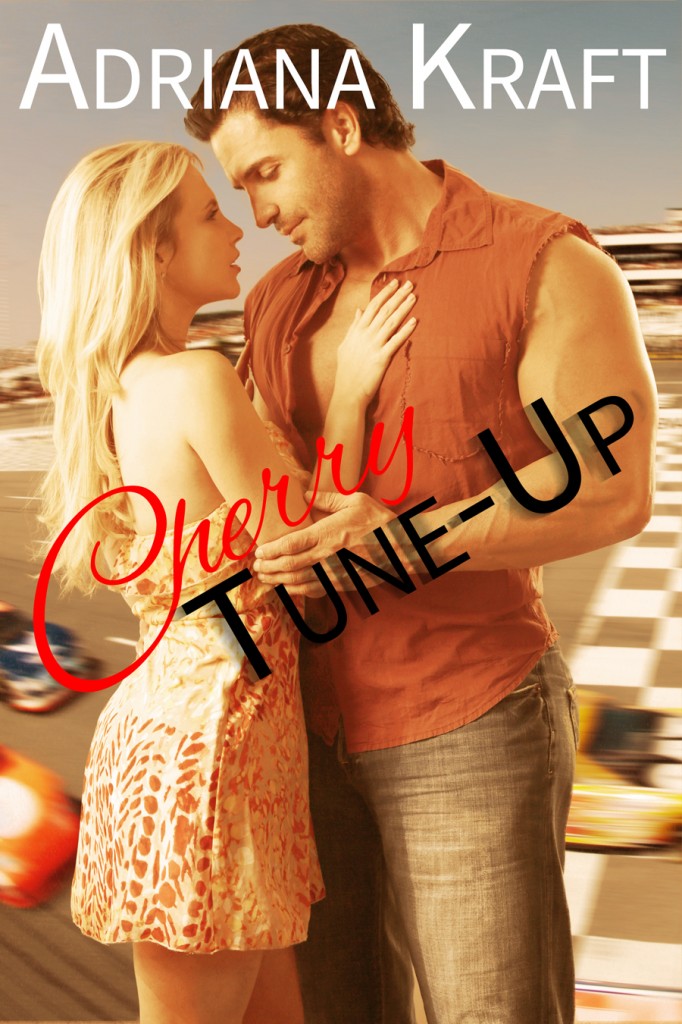 She's desperately seeking a sex tutor –
what if he demands total control?
This 30,000 word novella is part of the exciting Boxed Set Bring On the Heat, coming in January, 2014, and will also be released at Amazon as a free-standing e-book on December 10. Watch our blog for the buy link!
ARCs are available for review – use the contact form in the right sidebar to request a copy.
BLURB
Desperate for a crash course in lovemaking, Bobbi Jo Martin seeks out her childhood best friend. A successful contractor with NASCAR dreams, Jack Day has never forgotten her—but how will he protect his heart?  In a moment of sheer genius he decides to play the role of master…
WARNINGS: Explicit sex: M/F, F/F; Ménage F/F/M; sex toys; anal play; light BDSM
EXCERPT
Bobbi Jo Martin hung back in the shadows under the Highway Thirty-Seven Racetrack stands. Acrid smoke, fumes and dust from a long night of racing swirled in the hazy light but couldn't entirely block her view of her childhood best friend. There he was, Jack Day, strutting toward a red pickup with a buxom brunette hanging on each arm. She cringed—they must be the spoils that went to the winner of the feature race.
Deflated, Bobbi Jo shuffled toward her rental car. She'd had no contact with Jack for nearly ten years, but she just knew he'd help her with her current problem. When they were kids, he had never, ever let her down.
GIVEAWAY
Starts 12:00 am December 3 and runs through 12:00 am December 10:
One free download of Cherry Tune-Up plus a coffee mug featuring the cover: