Welcome to Steam Hop, a monthly offering by members of Marketing For Romance Writers for readers who like their scenes hot and spicy. Click on the links at the end to travel to other Steam Hop posts, and enjoy!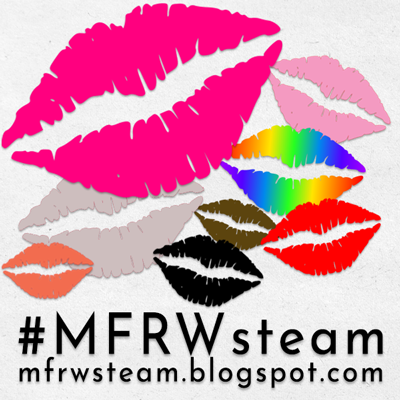 Today's excerpt is from our forthcoming Holiday short story, A Reluctant Santa.
Is it ever too late to find happiness?
BLURB
They're in their fifties. Grief-stricken (her) and battle scarred (him) from their previous loves, they don't want to risk more heartbreak, ever. They'll have to take it slow, talk it through, test the waters carefully. Can they make it happen at this speed, get it done in a short story, and reap the benefits of sizzling sex at their age? Why not?
EXCERPT
Set Up: Cliff and Carol finally shared a kiss at the end of their last date. Now, after a light supper, they're in Carol's living room with the Christmas tree lights on and a fire in the fireplace. Carol has just gone to get their wine…
Cliff's eyebrows shot up as Carol reentered the living room. "Wow. The Christmas tree no longer overwhelms the room."
"I thought you might prefer me in this outfit." She blushed a bit as she set down the wine glasses.
He saw the rise of her breasts through the tasteful gown as she bent forward—she probably held that pose slightly longer than needed. His arousal was instantaneous. "You look like an Egyptian goddess. Lovely." He laughed. "Though the slippers are over the top. Rudolph slippers with red noses."
She stuck out her chin as if daring him. "I didn't want to appear too sexy. One of Santa's helpers might have helped himself to hidden gifts."
Santa's helpers? He blanched. "So Rudolph is your protection?"
"If need be." She sat next to him and nestled in close.
He draped an arm around her shoulder, careful not to let his hand drop to a breast. In due time.
"So do you have Christmas traditions?" she asked.
"Not really. Not since my parents died. I used to go home for Christmas. Now I sort of hang around places where I can watch other people enjoy the season. I'm not a Scrooge, but it's not the easiest of times. When my ex left me, it was a Christmas Eve. At the time I was devastated. Looking back on it, it was one of the best Christmas gifts I ever received."
"That's sad. Christmas Eve. That's mean—beyond mean, really."
"Yes, well. As the Dickens Christmas Carol puts it, that's Christmas Past. This is Christmas Present, sharing it with you."
"And who knows what Christmas Future holds."
"That is definitely an unknown. No crystal ball here." Cliff brushed his lips through her hair. He lowered his hand to cup a breast. "This is what the present holds, and that makes me a very lucky, happy man."
His fingers curled around her breast, lightly grazing her pebbled nipple.
* * * *
Carol swallowed. This was really happening. Of course it's happening. She'd planned it to, but they might not make it to the bedroom after all. She moaned softly and faced Cliff to meet his lips. They sealed on hers as if they had never parted. She turned further to embrace him, hugging him tight.
His fingers left her breast, only to work on the buttons of her gown. He had them undone quickly and leaned back to take her in, his eyes glowing with appreciation.
She smiled softly.
"You are gorgeous. I've wanted to see you like this since our first lunch."
"Hmm. Let me see you." Carol reached for his belt. "You seem very overdressed at the moment."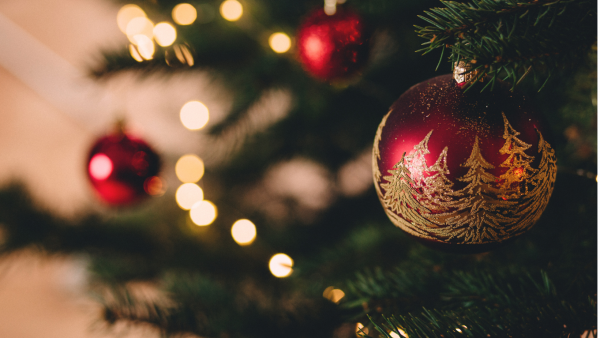 You can tell where this is headed… For the real steam, watch for the release of A Reluctant Santa sometime in December, at Extasy Books. Better yet, follow me on any of these links so you won't miss the announcement!
Newsletter: free download of our erotic romance novella Cherry Tune-Up for signing up.
Twitter https://twitter.com/AdrianaKraft
Facebook: https://www.facebook.com/adriana.kraft.5
FaceBook Fan Page https://www.facebook.com/AdrianaKraftAuthor
Amazon Author Page https://www.amazon.com/author/adrianakraft
GoodReads https://www.goodreads.com/author/show/1578571.Adriana_Kraft
Instagram https://www.instagram.com/kraftadriana/
BookBub https://www.bookbub.com/authors/adriana-kraft
Extasy Books Page https://www.extasybooks.com/adriana-kraft
Be sure to click on the links to travel to the rest of today's steam!